Capita is one of only two firms contracted by the government to conduct assessments for Personal Independent Payment (PIP) claimants, with the firm covering Wales, Northern Ireland, and the central belt of England.
Headway's Director of Communications, Luke Griggs, provided the 60 delegates with information about the often hidden nature and misunderstood effects of brain injury and how they can impact on a person's ability to access vital help and support.
Delegates were also provided with the findings of the charity's Right First Time study, with both statistical and anecdotal evidence shared.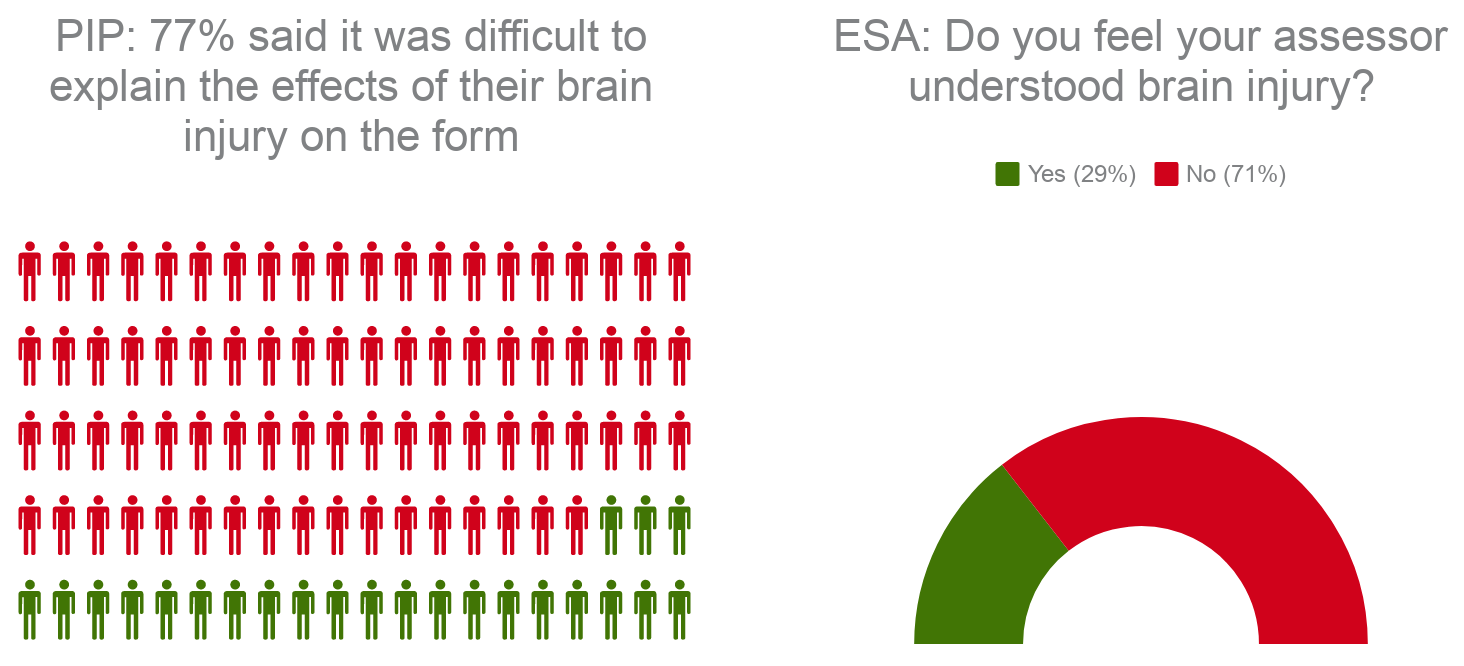 Luke was joined by Simone Mingle (pictured above), whose son Richard has been subjected to negative experiences of claiming PIP. Simone spoke passionately about the difficulties the family faced when trying to reapply for PIP, and what changes are needed to make the process fair for people living with brain injury.
"Richard's brain injury has changed all of our lives forever," said Simone.
"To look at him, you'd never know he had a brain injury. He can engage in conversation and he's even back at work – but that only tells a fraction of the story.
"Richard's short-term memory is so poor that he simply could not manage to work without intense support. He also suffers from disinhibition and inappropriate behaviour, which have led him to become socially isolated.
"And yet he has no insight and doesn't understand that he has a brain injury.
"The process of applying for PIP simply does not work for people with brain injuries. The form focuses too heavily on the mechanisms of physical mobility and gives no opportunity to explain the cognitive challenges people face in completing basic everyday tasks.
"The assessments can vary widely in terms of the knowledge of the assessor. Richard's first assessor was a brain injury professional, which meant she understood his challenges.
"But the second time around, the assessor had no understanding of brain injury and wasn't interested in hearing from me. When you combine that with Richard's lack of insight, it's no surprise he scored zero points."
With the help of Headway Birmingham and Solihull, Simone and Richard appealed and, after nine months of waiting, some of his PIP was reinstated.
"I was initially nervous about speaking at this event," said Simone. "But I was determined to do so in order to help increase understanding of brain injury and, hopefully, prevent other claimants from having such a negative experience."
Luke Griggs said: "Simone's testimony was hugely powerful. As with everyone who contributed to our Right First Time study, we owe her a debt of gratitude for helping our ongoing campaign to improve benefits assessments.
"I would also like to thank Capita for inviting us to present and we are looking forward to providing additional training to the firm's assessors in due course.
"By working directly with the likes of Capita, while continuing to call for the government to fundamentally change the way disability benefits are assessed, we can make a difference to the way claimants' applications are handled."
Simon Freeman, Capita PIP Managing Director, said: "We were delighted to welcome Headway at our conference this week.
"This session was the first in a series of initiatives we are working on with Headway in order for us to get deeper insights into the experience of PIP claimants with acquired brain injuries, as well as providing information about the assessment so claimants have a full understanding of the PIP process.
"The talk gave real insight to the difficulties people with ABI face, and how we can support them through the work that we do. It was well received by our teams and we are looking forward to welcoming Headway back into our organisation later this month."
Back