As a fundraising team we are always keen to get organisations who work with Headway to support us in a variety of ways, from volunteering their skills to sponsoring the production of our information booklets.  So, building on the success of last year's Corporate Challenge, Up The O2, we managed to convince over 60 willing corporate supporters to take on the UK's highest free fall abseil at the ArcelorMittal Orbit in the Olympic Park in London, and what a day it was!
Being loyal Headway staff, Anna, Headway's Corporate Partnerships Officer, and I decided to take on the challenge ourselves as well and our colleagues were keen to donate once we had promised to hire GoPro's for the abseil so they could all have a laugh!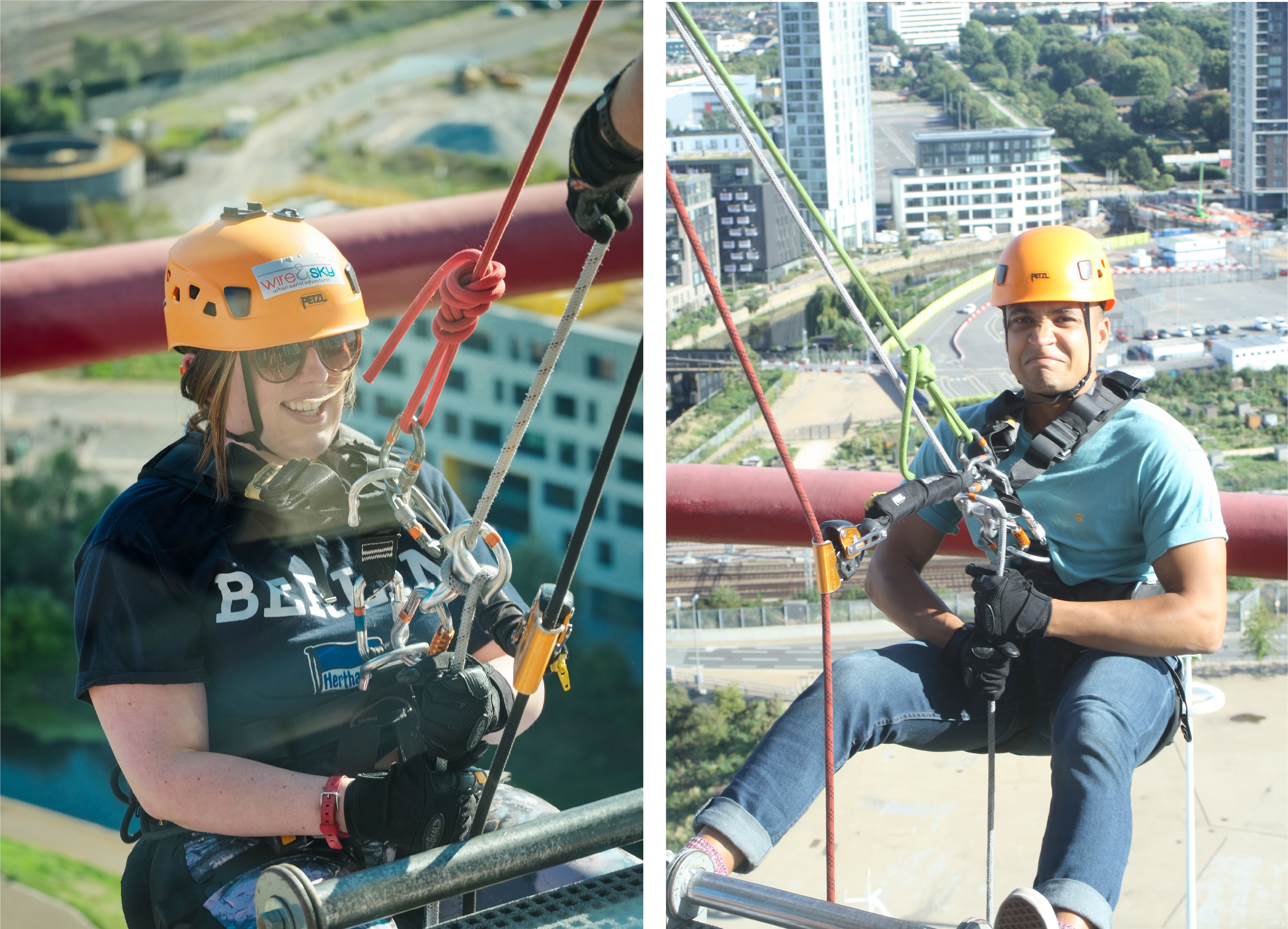 That morning we all arrived full of excitement, nerves and relief that it was a gloriously sunny day after our first attempt to take on the Orbit was blown off by Storm Hector earlier in the year. Anna and I were some of the first to abseil, meaning we could exhale and make sure the rest of the day went smoothly for everyone else.
We got kitted up, made our way up in the lift to 262ft in the air and proceed to the Adrenaline Cage.  Our fantastic instructors took us onto the platform and helped to put our minds at ease by talking everything through each step. The most nerve-wracking part of the whole experience has to be 'the lean' where you have to force yourself to lean backwards from the structure and trust your ropes!
Once we had made it over the ledge we had a chance to take in the incredible views over London and by the time our hearts had stopped racing, it was actually quite tranquil. There did however come a point when we were about half way and I made the rookie error of looking down and realising that I was still VERY high up, that's when I became quite keen to get my feet on solid ground!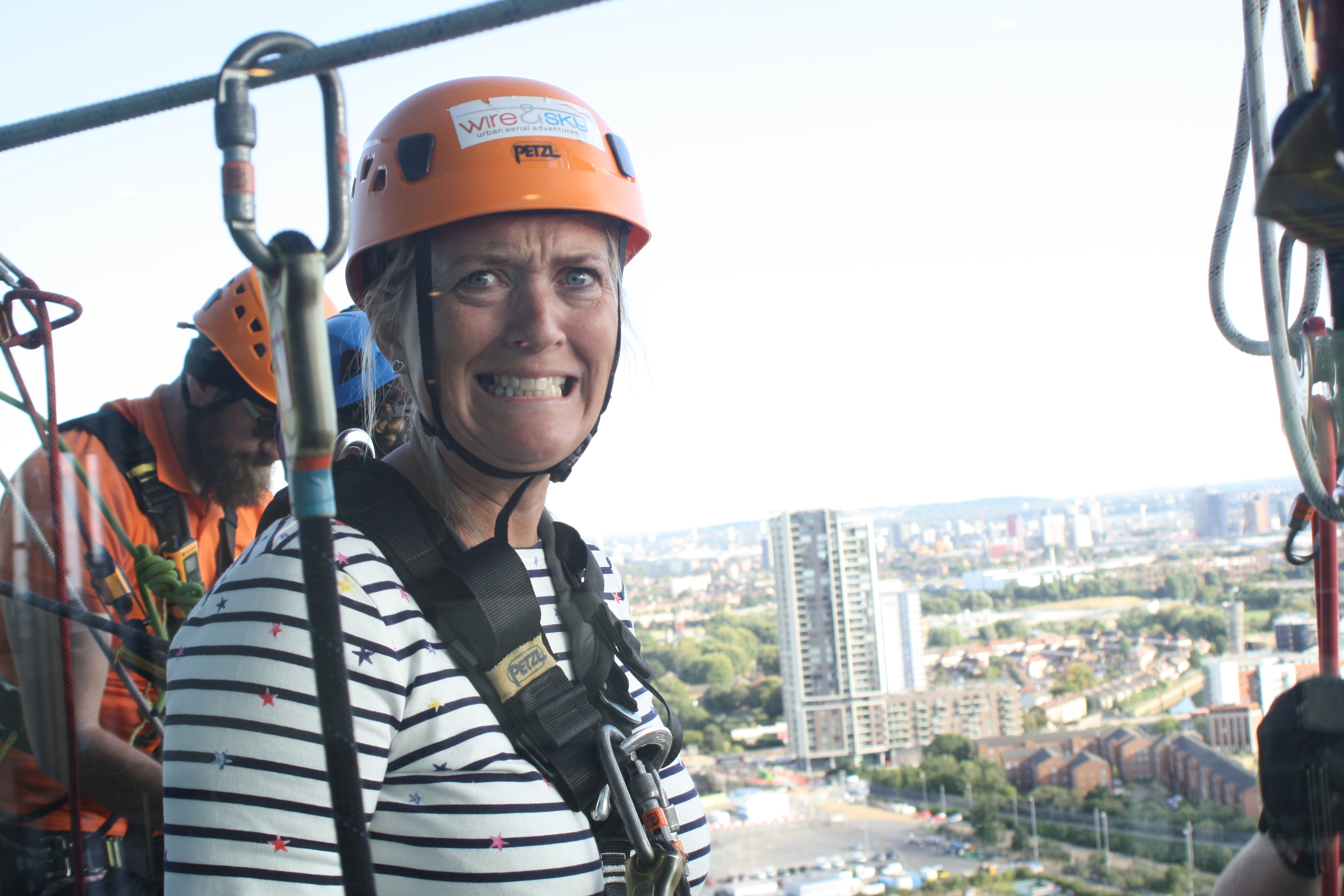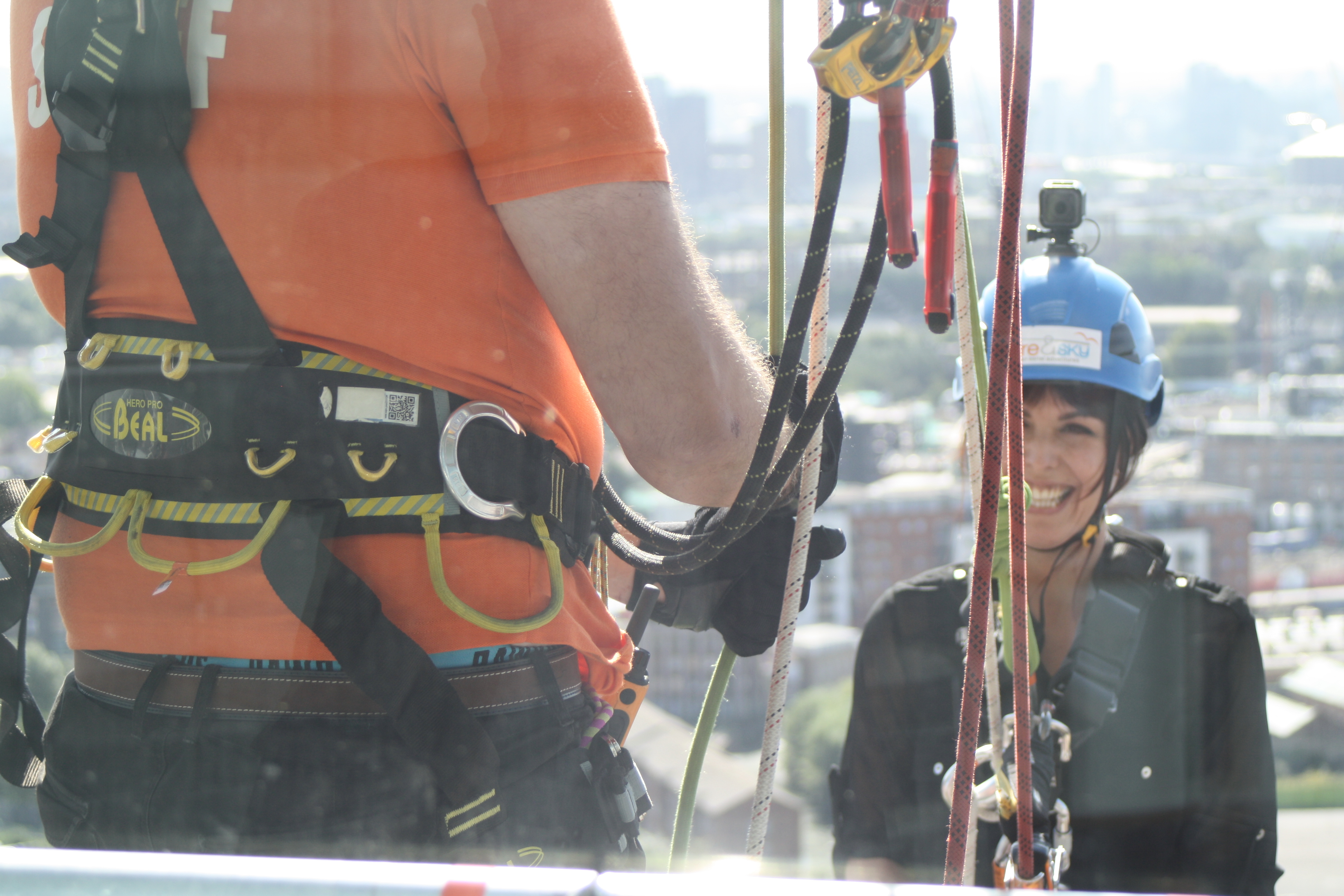 After a morning of abseiling it was time for lunch and a celebratory glass of prosecco which was kindly sponsored by No5 Barrister's Chambers. Headway supporter and brain injury survivor, Nic O'Leary, delivered a moving and inspirational speech during lunch which brought home to everyone why their support is so important to our work and to people just like Nic. He of course didn't get away with not taking on the challenge himself!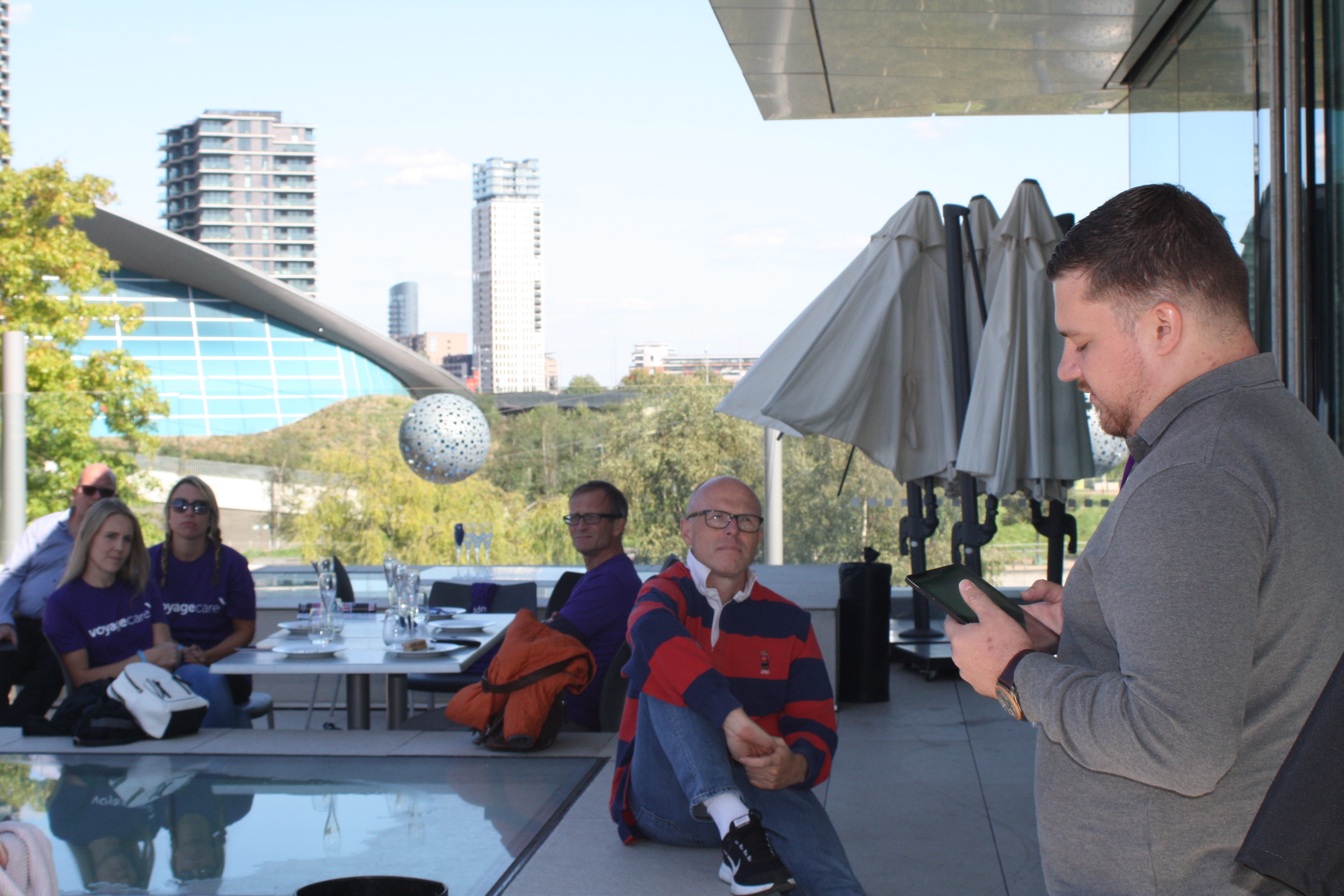 After lunch we had an afternoon full of more fearless abseiling, and a lot of people also took advantage of having a go on the Orbit slide which certainly gave you an adrenaline kick as you travel down the 178 meter tunnel at speeds of up to 15 miles an hour!
Everyone who took on the Corporate Challenge had a fantastic day, and although there were a few squeals and shaky legs everyone showed true bravery and the day was a huge success. Most importantly they all took on this feat to raise vital funds for Headway's services to support those affected by brain injury. THANK YOU to everyone who took on the challenge and supported their fundraising!
Now, what should we get them to do next year...?
Watch our GoPro footage here: 
---
Back