The yearly event is held in memory of Adam Massen, a member of Aldermore's asset finance team who tragically died from a brain injury in 2014. The charity brings together teams from across the industry to support Headway. Over the past four years almost £40,000 has been raised.
The five-a-side event took place at St George's Park in Burton–on-Trent, Staffordshire, the Football Association's National Football Centre and home of England's national teams.
This year's tournament, the biggest yet, saw a record 20 teams sign up, including 14 broker teams and a number of other financial services providers. The main focus away from the action was to raise at least £10,000 for Headway but this year's target was smashed, raising £13,330.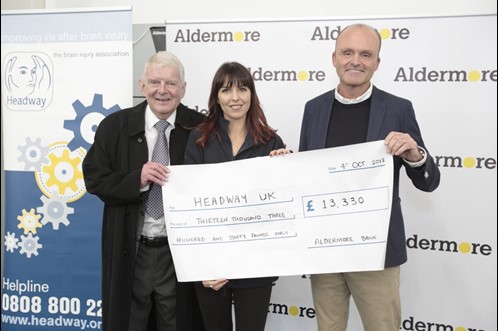 The teams battled it out for the Adam Massen cup and the eventual winners were the talented players from Henry Howard who beat White Oak Ltd in the final by a score of 2-0.
Carl D'Ammassa, Group Managing Director, Business Finance at Aldermore, said: "World Cup fever might be over but this had no impact on the day. The whole tournament was a huge success and, more importantly, served as a fitting tribute to Adam Massen, our fondly remembered asset finance colleague who was a big football fan.
"On behalf of everyone at Aldermore, we want to express our thanks to all the teams that participated and congratulations to the winning team, Henry Howard. We're thrilled to have beaten last year's total of £12,000, making this year's tournament the best yet.
"The work Headway do is vital to support those with brain injuries and it is our absolute pleasure to help raise money for such a worthwhile cause, and one that is close to our hearts."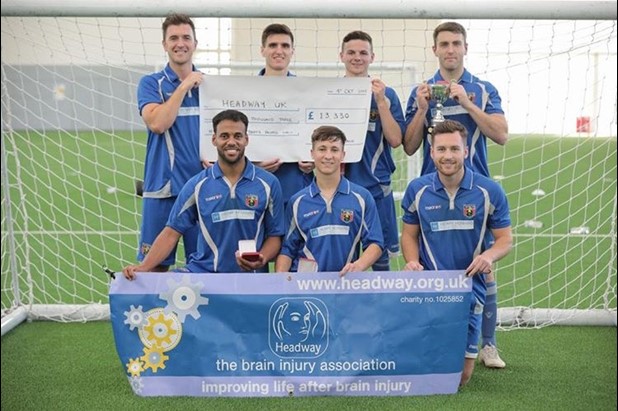 Jo Plant, Director of Fundraising at Headway, said: "Aldermore's 5-a-side tournament is an event we always look forward to. Once again we are extremely grateful to the bank's staff and all the other participants who took time out of their schedule to take part.
"The tournament continues to generate a wonderful atmosphere throughout the day and is a fitting memorial to Adam. The record-breaking amount raised will help ensure more brain injury survivors and their families access crucial support from the charity."
Back