Throughout the year, staff took on a number of events, the highlight being a charity charter event which saw 400 train enthusiasts tour the UK in special carriages pulled by rarely-seen locomotives.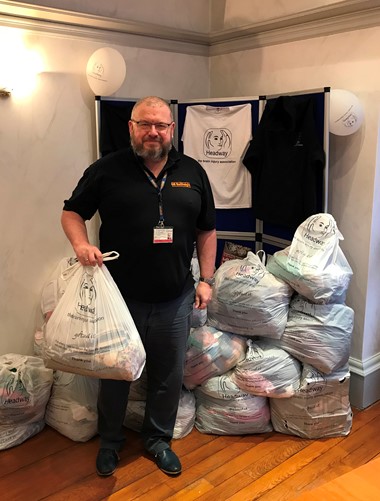 Daniel Matthews, Business Performance Analyst at GBRf, said: "We have enjoyed working in partnership with Headway during 2018 and have been impressed to find out about all the vital ways it works to support people living with the consequences of brain injury.
"This has inspired us to take on the baton for another year and help raise even more funds to help this special charity.
"To start the year off we asked all staff to donate unwanted items to be sold in Headway's shops, and as always, our staff were very generous, managing to fill more than a dozen donation bags.
"But this is just the start and we have a few more ideas that will hopefully make it another successful year supporting Headway.
Headway's Jo Plant said: "We are lucky to have such a committed partner like GBRf, who in 2018 showed such generosity towards us and the people we support.
"The huge amounts of stock they have donated for our charity shops is a great way to kick start the year and we are looking forward to working closely with them again in 2019 and supporting their fundraising efforts."
Back