To mark our birthday we wanted to do something special that everyone can get involved in – so we've created Challenge 40.
We're asking anyone with a passion for improving life after brain injury to take on any challenge they like – as long as it involves the number 40.
2,560 lengths – or 40 miles!
Sandra Stamp was supported by Headway when her brother-in-law Andy sustained a severe traumatic brain injury in a road traffic accident 20 years ago.
She saw Challenge 40 as the perfect opportunity to give something back.
Sandra said: "When Andy sustained his injury our lives were changed forever as a result. Thankfully, Headway was there to provide us with invaluable guidance and support.
"We saw Challenge 40 and wanted to get involved, choosing something we could all do. So, this year, my sister Angie and I are each going to swim 40 miles, which is 2,560 lengths of a standard 25m swimming pool.
"Andy is also going to join in the fun by going swimming 40 times. 
"To make this equally challenging to us all, and because I am a regular swimmer already, I have decided to take up open water swimming and will be participating in The Great East Swim and Swim Serpentine later this year.
"This is way out of my comfort zone, but I have learned this is where the magic happens!
"By completing Challenge 40, we all hope to become fitter and have a real sense of personal achievement, whilst raising vital funds for Headway UK and Headway Essex, charities that mean so much to us."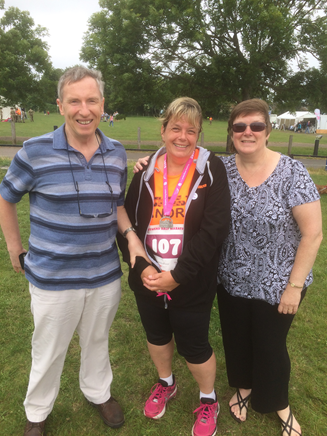 Back