Professor Rosie Harding of the University of Birmingham is looking for brain injury survivors to volunteer to take part in interview research about making a will.
The focus of the research is on supported will-making: the help and support with decision-making and choices that some people might need to be able to make their will.
The research is being carried out in collaboration with the Law Commission, an independent body set up by the Government to make recommendations about changing the law. The Law Commission are thinking about how the law of wills might be changed.
If you are interested, you can find out more by:
  *   Visiting the project website www.legalcapacity.org.uk/take-part/
  *   Sending an email to Professor Harding at r.j.harding@bham.ac.uk
  *   Phoning Professor Harding on 0121 414 4960 and leaving a voicemail message 
This research is funded by the University of Birmingham ESRC Impact Acceleration Account and has ethical approval from the University of Birmingham.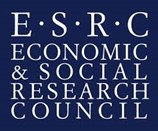 Back