Daniel Lingard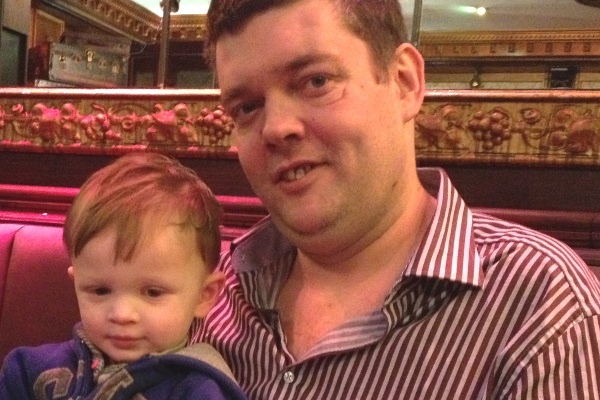 'My son lives on through his gift to Headway'
by Ruth
Daniel Lingard spent most of his life battling epilepsy as a result of sustaining a traumatic brain injury when he was just nine years old. Although the fits were frequently severe, he was resolute in his determination to never let them stop him doing what he wanted, when he wanted.
Daniel lived life to the full but was equally determined to help other brain injury survivors less fortunate than himself.
It was for this reason that Daniel chose to leave a gift to Headway in his will.
Daniel sadly passed away in July 2015, aged 36, while on holiday in Naples, Italy. While devastated by his loss, his family has taken comfort in the fact that his gift will now ensure more brain injury survivors and their families can access crucial support from the charity.
Daniel's mother Ruth said she wasn't surprised that he donated his legacy to the charity.
She said: "Daniel was very positive about Headway and how it helped people like him.
"He said that money doesn't bring happiness, and he would rather do something good with it; that's why he gave it to Headway, so it could really help people.
"It's right and reassuring that his wishes were fulfilled. He would be happy to know that he lives on through the support that Headway will provide to people thanks to his legacy. I'm sure of that."
Daniel sustained his brain injury when he was knocked down by a car while trying to cross the road near his home.
He was left with severe epilepsy, but he didn't let it diminish his aspirations.
As he got older and became more independent, he moved into his first house in Sandbach, Cheshire.
It was during this time that he became interested in computers, and enjoyed building websites, downloading music and watching movies.
In his twenties, he moved into a flat in Manchester and enjoyed an active social life living in the centre of a big city.
Ruth said: "He enjoyed going to Irish pubs and socialising with his friends. He had a fantastic sense of humour; in fact I think he should have been on stage."
Throughout his adult life Daniel had a real passion for travel and would frequently embark on trips across the globe.
Ruth said: "He went all over the world and was always jetting off somewhere exotic or exciting.
"I remember him going to New York for five days, but instead of coming home when the trip was supposed to be finished, he ended up getting a job and stayed there for three months.
"But that is the way he was, he used to say 'Mum, I'm not letting the epilepsy control my life, if I do, I will never go anywhere'."
During the last few years of his life, his seizures became more frequent and aggressive in their nature. This took its toll on Daniel and meant he needed more time to recover.
"In my opinion, he was brave and very courageous," said Ruth. "It couldn't have been easy for him and I know on many of his holidays he would have seizures. But he would simply rest, recover, and then carry on.
"Losing Daniel has been really hard on all his family. But I will always remember him as a caring and kind person.
"His final gesture, to give his money to Headway, just shows that to be the case. I know like me, his father Ken is so proud of him. It was an honour to be his parents – we will miss him so much."
In memory of Daniel, Headway has named the helpline room after him.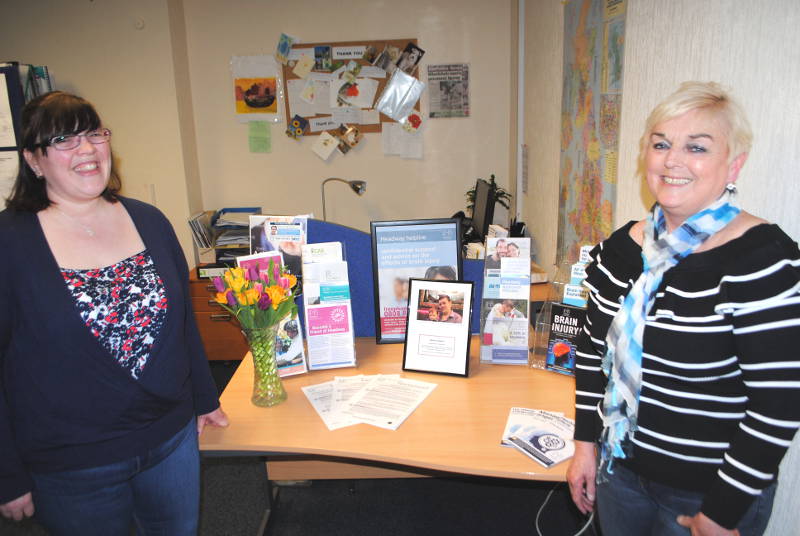 Ruth said: "Seeing the helpline room named after Daniel has to be the proudest moment of my life. I never imagined his gift would be able to help so many people who have sustained a brain injury as well as their families.
"He was a truly amazing son, and to know he will be remembered in this way, I couldn't imagine anything better."