Darren Wyn Jones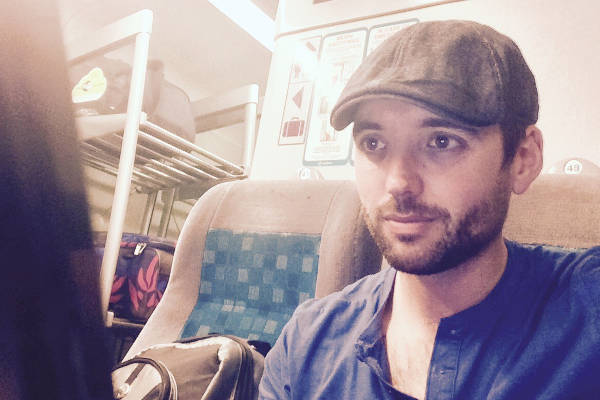 "I do feel like a new person"
by Darren Wyn Jones
The first few months following Darren Wyn Jones' brain injury included some very dark and challenging moments. His marriage broke down, he had to relinquish many aspects of the job he loved and was even forced to sell his home.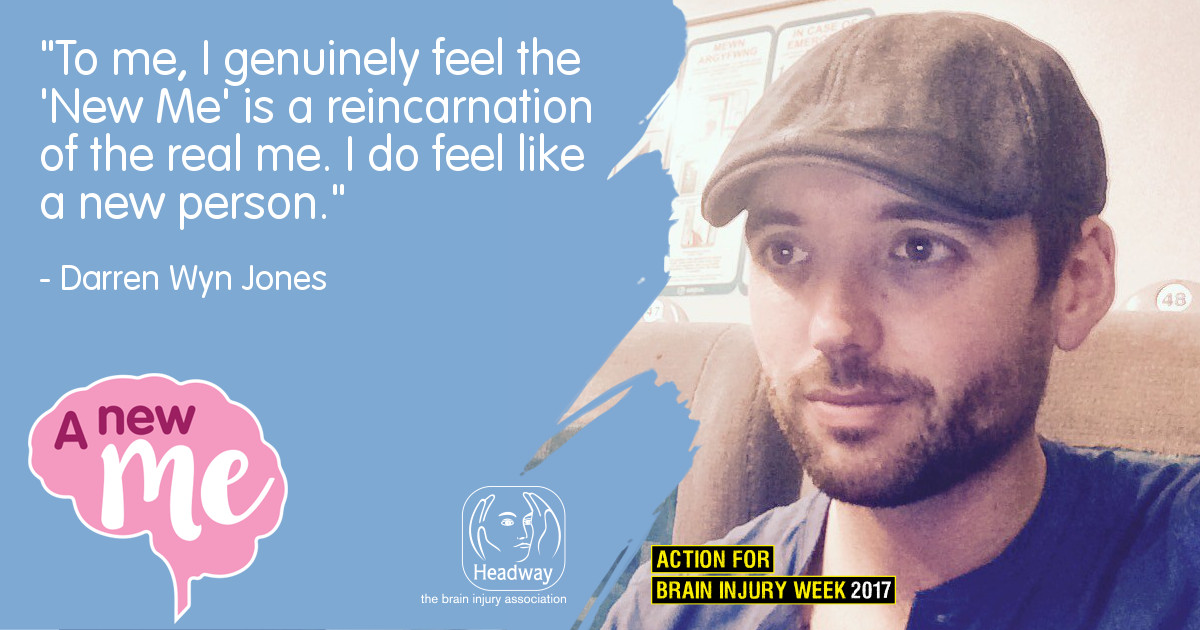 But now, just 15 months later, he feels remarkably upbeat about his future and believes taking part in Headway's A New Me campaign has helped him to better understand both the person he is now and the journey that lies ahead of him.
He said: "A New Me simply means embracing this wonderful opportunity I have been blessed with to 'start over again'. To me, I genuinely feel the 'New Me' is a reincarnation of the real me, I really do. I do feel like a new person.
"I am more positive than ever, I have a newfound, grounded belief in faith that is ultimately shaping my life for the better.
"The A New Me campaign has certainly given me the motivation and inspiration to share my journey and increase awareness of brain injury."
Before Darren sustained his brain injury he worked full-time as an Inclusive Projects Officer for Disability Sport Wales.
"I was ever so passionate about my work as it gave me an opportunity to transform the lives of disabled people through the power of sport," said Darren. "I had a lovely home with my wife and our beautiful little boy, Celt, and our loyal canine companion, Macsen.
"I spent most of my spare time outside work, walking along the beaches, forests, hills and mountains of South Wales with my little boy and our dog for company. I also used to be a high standard distance runner and enjoyed cycling on the winding roads of beautiful Wales."
However, Darren's life changed forever in January 2016, when he a sustained a traumatic subarachnoid haemorrhage whilst grocery shopping. 
He said: "I was off work for six months on long-term sick leave following my injury. This was the darkest period of my life. I felt isolated and was suffering from a complete lack of insight, and all the other relentless effects that accompany a moderate to severe brain injury.
"Within six months of sustaining my TBI, my wife left and divorced me. I also had to relinquish several of my work duties due to my driver's licence being revoked on medical grounds for two years. 
"This meant I was working less hours and sadly I was forced to sell the matrimonial home, as I could no longer afford the mortgage repayments." 
But thanks to the support of his family and fuelled by his love for his son, Darren has learnt to look ahead.
He said: "My love for Celt never wilted under traumatic circumstances, he has, and continues to be, my rock, my motivation, and my inspiration, to rebuild a new life after brain injury.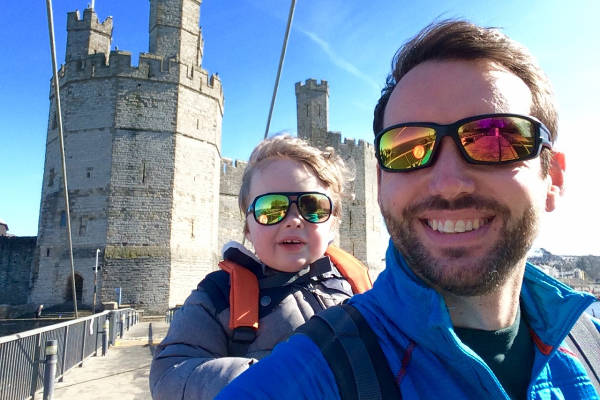 "My injury has further strengthened my relationship with my mother, my brothers and my nephew, who have all been ever so important to me, as have my closest friends – who have shown tremendous patience and empathy towards me.
"But the biggest changes I feel in my personality are the fact that I now appreciate my social relationships more than before. I feel a lot less stressed than ever before, and feel the injury has given me an opportunity for a life review. 
"I take much better care of myself, I've slowed down my pace, I'm much more compassionate to myself and I reflect on what's meaningful to me now.
"My brother thinks that my brain has re-wired itself differently, in a positive way, whereby I have developed more patience, more confidence and even more intelligence!"
Darren who is 33 and lives in Caernarfon, North Wales, said he was committed to embrace 'A New Me' and is keen to raise awareness of brain injuries and the work of Headway through writing his own blog.
He said: "I feel the information and guidance provided by Headway is instrumental in raising awareness and understanding to those who don't live with a brain injury. It challenges the misconceptions of brain injury and I am passionate to continue to support Headway so that other brain injury survivors don't suffer the same personal losses as I have.
"It's also heart-warming to see how many people are now showing compassion and understanding to brain injury since hearing about the A New Me campaign."