Hats for Headway Day
Each year we ask anyone who wants to help improve life after brain injury to wear a wacky hat, donate £2 to Headway and post a picture on Facebook, Twitter or Instagram using the hashtag #HatsForHeadway to show your support.
This year we may be in different circumstances, but we are still asking you to wear your wacky hats in your house, garden and Zoom chats with Hats at Home for Headway! Every silly hat equals more funding towards our vital support for those affected by brain injury. Text HFHW to 70085 to donate £2.
Make sure you share a selfie on social media using #HatsforHeadway to be in with the chance of winning our competition for Best Individual Photo. The stylish winner will be the proud owner of a Hedkayse cycle helmet which they have kindly donated to support our fundraising!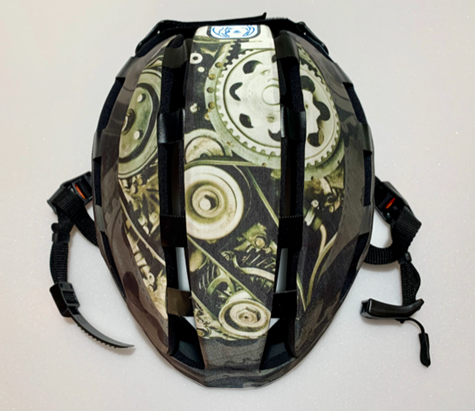 We also have a competition for Best Group Photo for our corporate supporters, but don't worry we're not asking you to break any social distancing regulations! Get your colleagues together in a video chat wearing your hats, or ask the most tech-savvy of your group to make a photo collage. The winner will get a full page advert in the next edition of Headway News!
Texts cost £2 plus one standard rate message and you'll be opting in to hear more about our work and fundraising via telephone. If you'd like to give £2 but do not wish to receive marketing communications, text HFHWNOINFO to 70085.
Disclaimer: Hedkayse have donated this helmet to Headway – the brain injury association to help the charity to raise funds towards achieving their mission of improving life after brain injury. This is not an endorsement of Hedkayse or their products by the charity.
Campaign posters
Download our campaign poster using the related resources links. If you have any questions please contact the fundraising team on fundraising.admin@headway.org.uk or 0115 924 0800.
Terms and Conditions
The winners will be chosen by Headway - the brain injury association
Participating photographs must be shared on social media using #HatsForHeadway
People without social media can submit their photos by email to fundraising@headway.org.uk
Closing date of entries is 19th May 2020
Winners will be notified by Thursday 21st May 2020
Winners will be required to provide a full name, postal address and contact details to be eligible to receive their prize. These details will be used for no other purpose than this prize draw
The competition is open to UK residents aged 18 or over
Entries from employees or family members of Headway - the brain injury association (Headway UK) will not be accepted
Headway - the brain injury association reserves the right to amend, alter or terminate this promotion at any time due to circumstances beyond its control
Headway - the brain injury association reserves the right to withhold the prize in the event of non-compliance with these terms and conditions or if the promoter deems, in its absolute discretion, there to have been any malpractice.
Get involved
Help us to provide vital resources and support to individuals and families affected by brain injury.
Find out more