Hats for Headway Day

This wonderful feature from BBC East Midlands Today is filmed at Headway Leicestershire, Leicester and Rutland and the Headway - the brain injury association offices in Nottingham. A big thanks to all who took part, including Headway ambassador Tindy Chaggar, who is featured in the video.
---
Hats for Headway Day took place during Action for Brain Injury Week on Friday 12th May 2017 and is a simple, fun, and easy way to raise money for brain injury survivors around the UK.
Every year, we ask our members to wear a wacky hat, donate £1 to Headway and post a picture on Facebook, Twitter or Instagram using the hashtag #HatsForHeadway.
We were overwhelmed by the response this year, with hundreds of weird and wonderful hat photos shared on social media, and vital funds raised for Headway - the brain injury association and our groups and branches across the UK. Thank you to everyone who got involved!
And the winners are...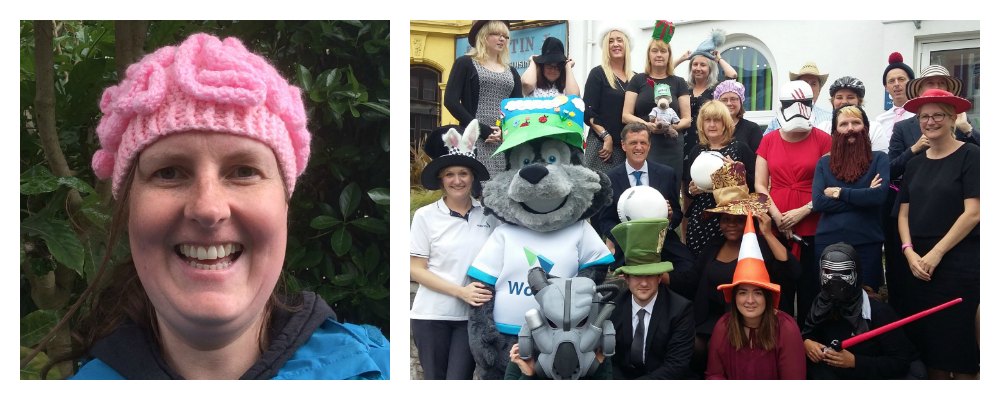 Liz Meddings (left) won the best hat competition with this amazing crocheted brain hat - a wonderful effort!
Meanwhile, the best group photo goes to Wolferstans Solicitors in Plymouth for the sheer range of hats on display.
There'll be another chance to take part in Hats for Headway Day which will take place on Friday 18 May next year - so watch this space!