Hats for Headway Day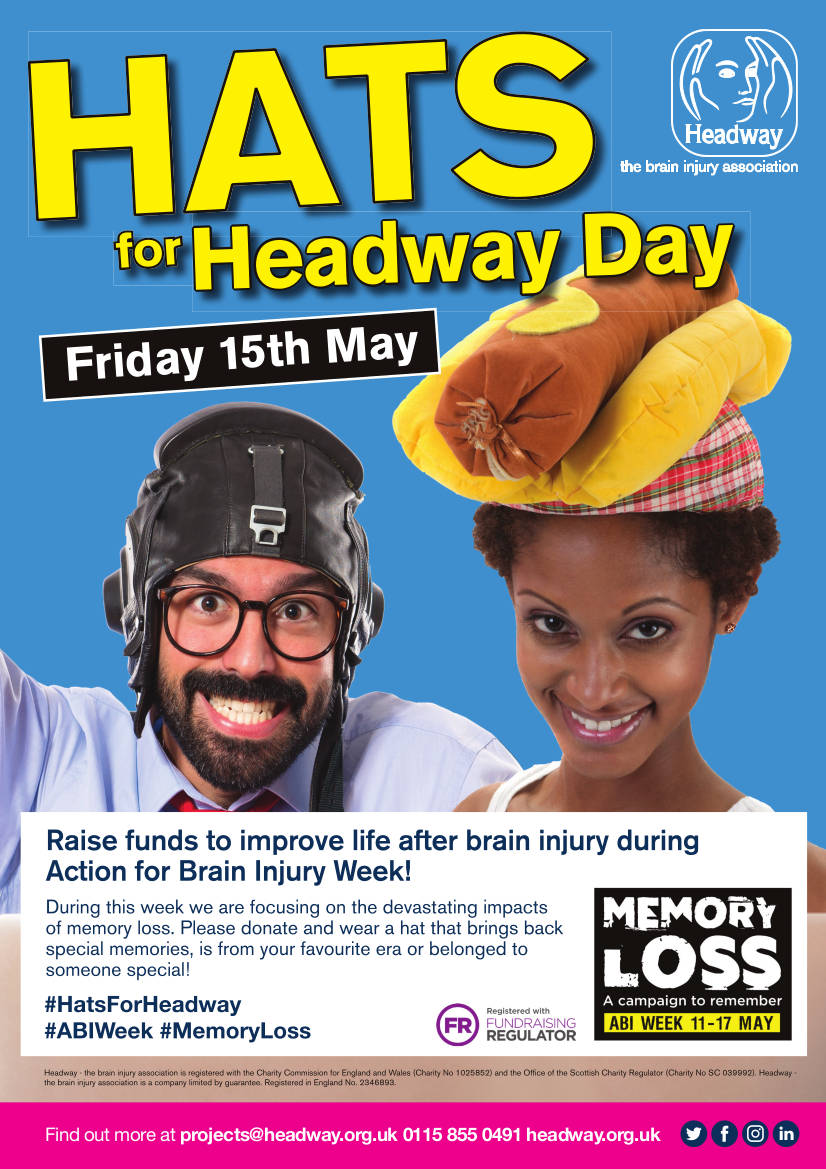 Each year we ask anyone who wants to help improve life after brain injury to wear a wacky hat, donate £2 to Headway and post a picture on Facebook, Twitter or Instagram using the hashtag #HatsForHeadway to show your support.
Campaign posters
Download our campaign poster using the related resources links. If you would like print-ready copies of the posters or other campaign materials, please contact the fundraising team on fundraising.admin@headway.org.uk or 0115 924 0800.
---
Check out the Hats for Headway Day 2019 winners on Facebook:
---
This wonderful feature from BBC East Midlands Today was filmed on Hats for Headway Day 2017 at Headway Leicestershire, Leicester and Rutland and the Headway - the brain injury association offices in Nottingham. A big thanks to all who took part, including Headway ambassador Tindy Chaggar, who is featured in the video.