Hats for Headway Day
Hats for Headway Day takes place during Action for Brain Injury Week on Friday 12th May 2017 and is a simple, fun, and easy way to raise money for Headway. Each year we run a competition for the best individual photo and the best corporate group photo, all you have to do to get involved is post a picture using #HatsForHeadway on Facebook, Twitter or Instagram!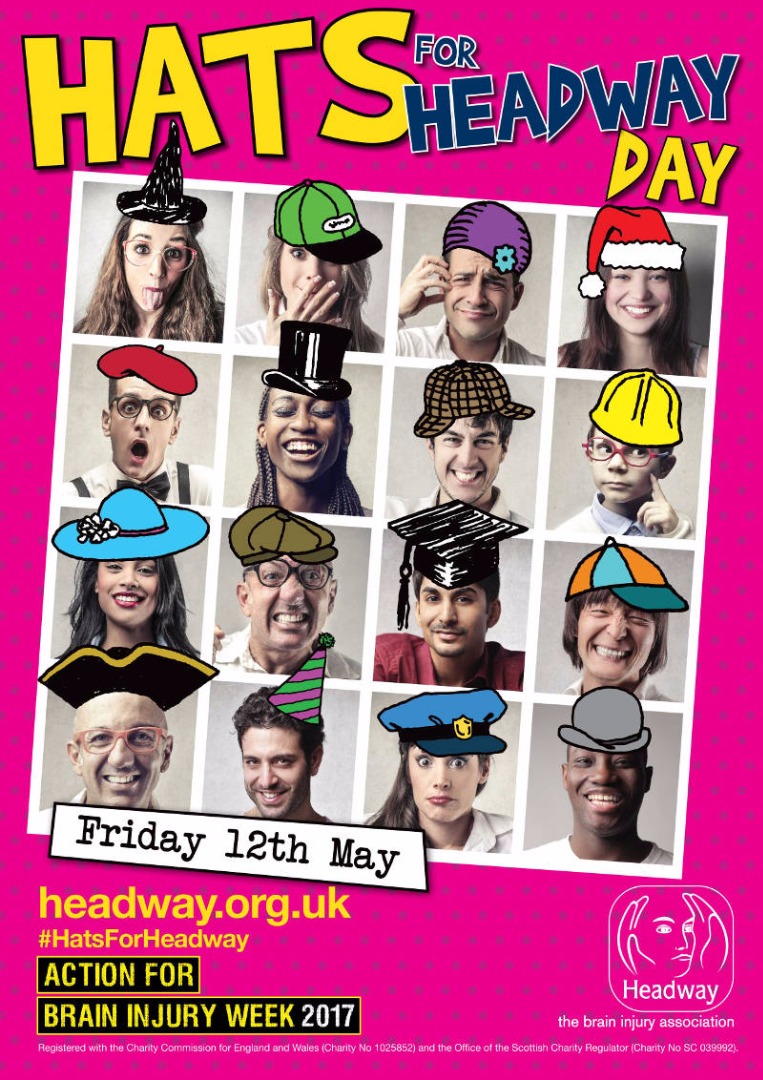 Get involved
All we ask you to do is wear a hat (as novel and wacky as possible!) for the day in return for a donation. Alternatively, you can choose to raise funds for your local Headway group or branch.
Watch this space for more information, posters and fundraising ideas!