Virgin London Marathon
When: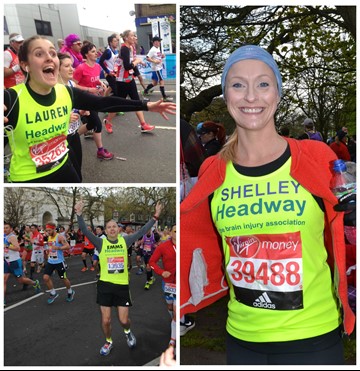 Sunday 23 April 2017                    
Where: 
Greenwich Park, London
Minimum Sponsorship:
£1,750                                                                                 
Registration fee: 
£50 + VAT (included in minimum sponsorship)
Improve life after brain injury, mile by mile.
Set yourself the ultimate challenge and take your place alongside your fellow Headway Heroes on the start line of the iconic Virgin Money London Marathon in 2017! 
Why join Team Headway?
In return for your miles, we'll send you everything that you need to ensure a great marathon experience, before, during and after the event, including:
A personalised Headway running vest
Free 'Friends of Headway' membership until summer 2018
A fundraising pack bursting with useful hints and tips
A pasta party for you and your supporters on the evening of Saturday 22 April
A cheering station en-route, with free Headway t-shirts for all attending friends and family
Support from our dedicated fundraising team, just a phone call away
Want to hear what it's like to be part of Team Headway? Click here to read 2017 London Marathon runner, Siobhan's, blog.
If you are lucky enough to have secured your own place in the ballot we would love for you to also join our team!

Contact Cerys at fund.admin@headway.org.uk to let us know that you'll be taking part - we can't wait to hear from you!
 Find out more about our other marathons and fun runs below...