Cloudwater brewery company, which is well known for its award winning seasonal beers and has recently been named the second best in the world at the RateBeer Best awards, created a special West Coast IPA in dedication to John-Paul Cassidy, who died after a car crash in April. Headway supported the family whilst he was in hospital.  
John-Paul was a key figure in the birth of Manchester's craft beer scene and helped to launch Port Street Beer House – rated one of the best craft beer pubs in the country.
John-Paul's fiancé, Lucy Lovell, said she was overwhelmed by the support she received from the city's brewing community.
She said:  "When John-Paul died, friends from the beer industry got in touch with me asking how they could help. Making a beer seemed like the perfect way for us to pay tribute to him, and thanks to Cloudwater's generosity, the beer will also raise money for Headway, who offered support to me and John-Paul's family while he was in intensive care.
"We decided on a classic West Coast IPA because it was a style that kicked off many people's journey into modern beer, and it was one of John-Paul's favourites.
"Luckily for us, Californian brewing legend Jeff Bagby was in Manchester working with Cloudwater at the time, so he drew up a recipe and brewed the JPA on their kit. It's packed full of classic hops and the result is a smooth citrusy body with a lasting bitter finish. It's easy to drink; too easy for a 7% beer."
Lucy also organised a food and beer festival called Full Fat, which raised a incredible £11,000 for Keep Our NHS Public and Headway in August, she is planning another event on the same date in 2019.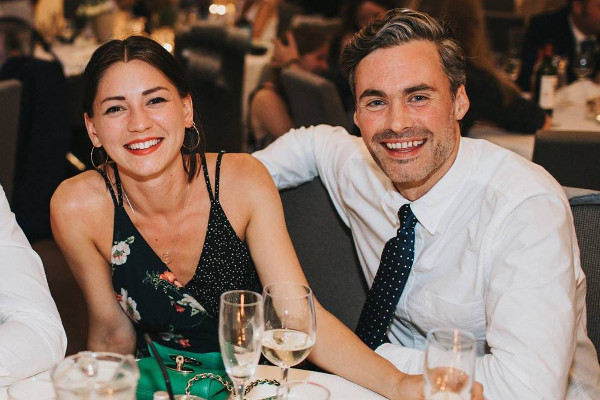 Lucy said: "The production of this beer - and the Full Fat event - is a real testament to the talent and generosity of the creative community in Manchester; I firmly believe that this vibrant, supportive group is what makes the city."
The illustration on the can was done by the very talented David Bailey, who donated his services for free.
Cerys Beeby, Community Fundraiser for Headway, said: "We are very grateful to everyone from the craft beer community in Manchester that has supported Lucy in fundraising and helped this celebration of John-Paul become a reality.
"Lucy's dedication to honour John-Paul has been inspiring to hear about and it is clear that John-Paul was a well loved character in Manchester's craft beer scene.
"The money raised from the beer sales will do a great deal to help people dealing with the devastating consequences of brain injury."
Back