In a matter of weeks the firm's staff are already a quarter of the way to achieving their target and are even working towards exceeding it.  
The firm will be drawing on its runners, cyclists and golfers to raise the target of £20,000 and later in the year it will also be holding a charity ball.
Ian Cohen, National Head of Personal Injury and Clinical Negligence at the firm, said: "Simpson Millar is honoured to support Headway, especially in their 40th Anniversary Year.
The work that Headway do on behalf of serious head injury victims is absolutely invaluable. At Simpson Millar we know that when people suffer life-changing injuries, they need support during the litigation process.  
Our own values of being open and supportive of survivors of brain injury and their families are a perfect fit with Headway and we are really excited about working closely with Headway over the coming year and beyond."
Jo Plant , Director of Fundraising, said: "We are delighted that Simpson Millar has chosen us in what is a special year for the charity.
"They have made a fantastic start already and we look for
ward to hearing all about their efforts over the next 12-months. It looks like they will have a lot of fun."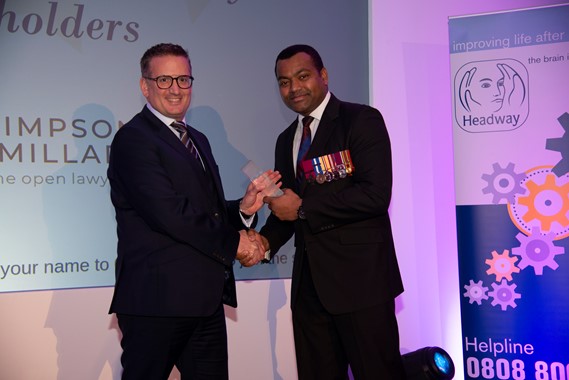 Back