Headway has joined forces with the BHA and top jockeys Richard Johnson, Lizzie Kelly and Martin Dwyer to create a series of educational posters around concussion.
The aim is to inform jockeys and other horse riders about the dangers of concussion and make them aware of Headway's message - if in doubt, sit it out.
Peter McCabe, Chief Executive of Headway said: "We are delighted to be able to work with the horse racing authorities as part of our Concussion Aware campaign.
"It is vital that jockeys have a greater understanding and awareness of concussion, including how to identify it and the appropriate action to take.
"In the majority of cases, there will no long-term damage caused by a concussion – if treated appropriately with rest and medical assessment.
"Occasionally, complications can arise from seemingly minor blows to the head, which is why it is vital that people seek medical attention following a concussion.
"Our advice is clear, if in doubt, sit it out."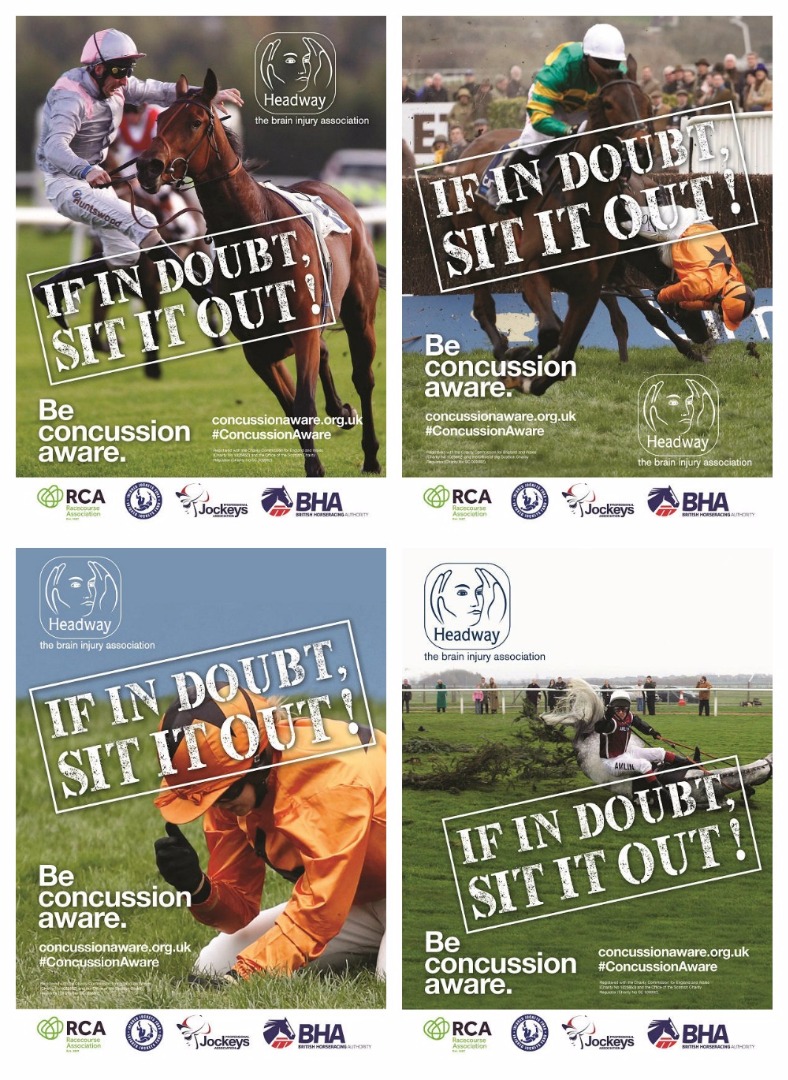 The BHA are the latest national sporting body to work with Headway on our Concussion Aware campaign following in the footsteps of the Football Association (FA), the Rugby Football Union (RFU) the Welsh Rugby Union (WRU), the Association for Physical Education and the Sport and Recreation Alliance.
Dr Jerry Hill, Chief Medical Adviser for the BHA, said: "Concussion management is one of the major issues facing world sport at present.
"While British racing has for some time been a pioneer on this topic, I am determined that we remain at the forefront of scientific research, education and regulation when it comes to this crucial issue.
"Racing is a high-risk sport for concussion and, quite simply, our approach to assessment, management and treatment must be no less than world class.
"Education is essential to managing concussion.
"No matter how effective our medical teams can become in assessing and treating head injuries, we need our participants to be aware of the serious consequences that concussion can have and, in particular, the risks around continuing to compete when suffering from concussion.
"Whatever our role in racing we have a collective responsibility to ensure anyone who may be concussed is identified and protected during their recovery."
The campaign is part of BHA's wider initiative in conjunction with the Racecourse Association (RCA), Injured Jockeys Fund (IJF) and Professional Jockeys Association (PJA) revolving around education, regulation and research to make sure British racing remains at the forefront of concussion management in sport.
Back