We spoke to four of our Headway Heroes before the event to find out more about their motivations for supporting Headway:
Kirstie and Chloe Burrells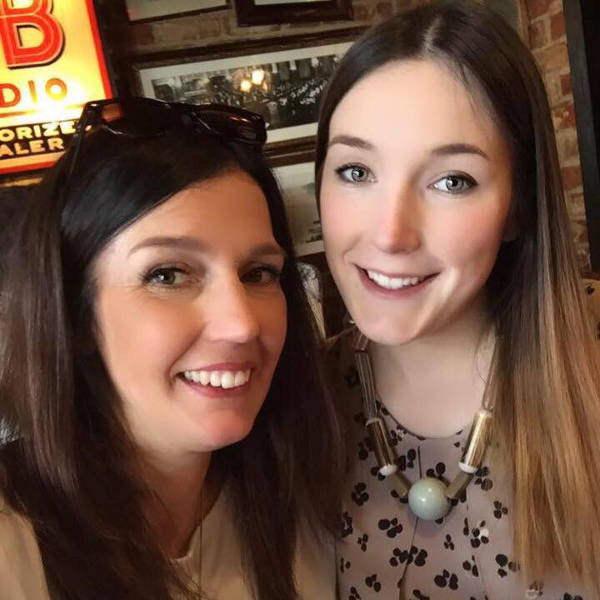 Kirstie's son, Chloe's brother, was hit by a car while on holiday in Lanzarote and sustained a brain injury.
After his TBI the 16-year-old's personality changed and his family struggled to cope. They turned to Headway, who put them in touch with their local group, Headway Essex, who explained all the things Charlie was going through were normal.
Kirstie said: "We are both really excited to be running the marathon for Headway as it is our way of saying thank you for the advice that was given to our family when we needed it.
"We know the money raised will go towards helping other families, who unfortunately find themselves in similar situations, receive the support they need."
Lewis Lafferty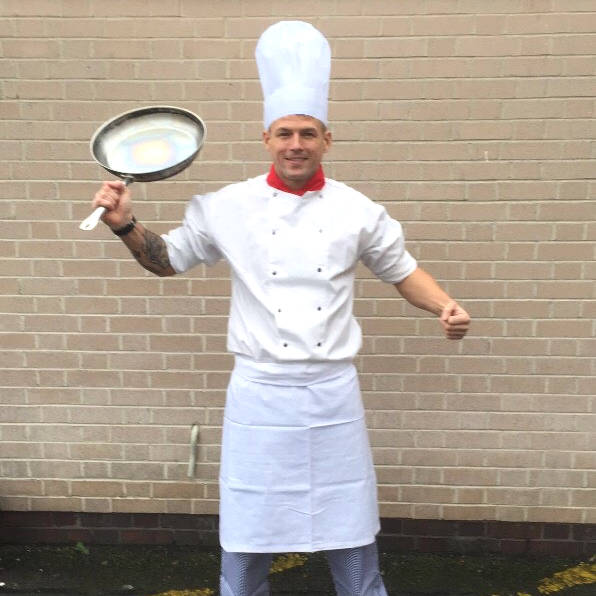 Lewis Lafferty was just 13 when his mother died of a brain injury. Now he's running the London Marathon to raise money for Headway and help others in a similar situation.
He said: "I want to give someone else some help who might have been in a similar situation if their mum survived."
The father-of-two will be attempting to break the Guinness World Record for the fastest runner in a chef costume.
Emma Garcia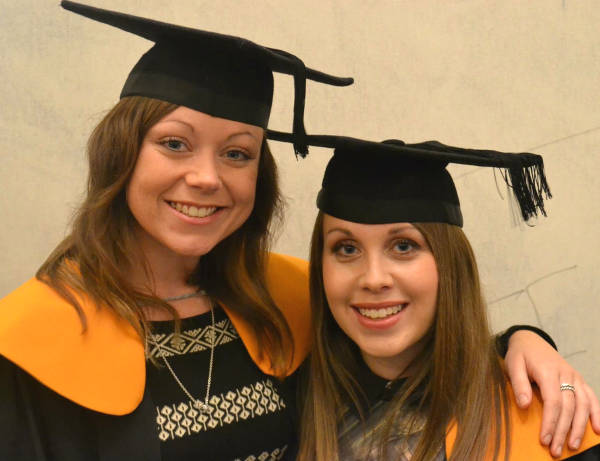 Emma Garcia spent every day with Amy Haskew as they studied their Masters degrees in Forensic Psychology at the University of Canterbury.
Amy died after sustaining a brain injury when her bike came off a cliff in Australia.
Emma wanted to do something to raise awareness of brain injury so she decided to run the London Marathon.
The PhD student expects she'll have raised more than £3,000 for Headway after running the marathon which she is hoping to finish in under five hours.
Elaine Murray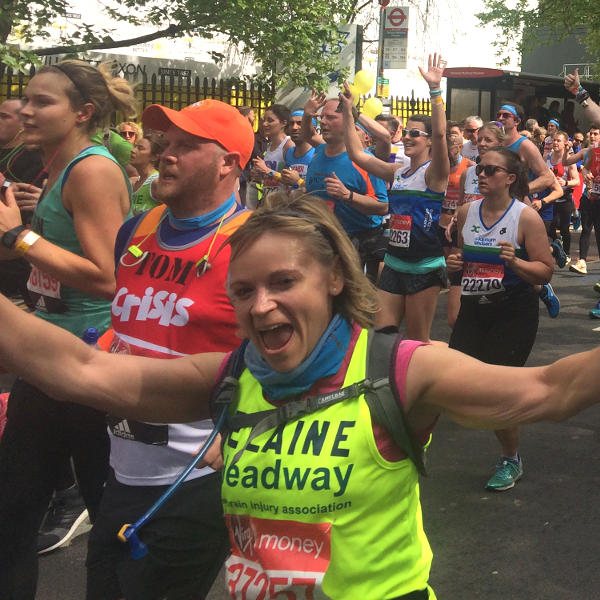 Elaine Murray is no stranger to brain injury. Her father sustained a brain injury when she was in her 20s. For the rest of his life he struggled with his balance, hearing, vision and communication.
Her sister-in-law Shelly Butterworth died of a brain tumour aged 37, and her mother-in-law Sandra Clark sustained a brain injury in 2013 at the age of 68. She was left with depression and expressive dysphasia - difficulty putting words together to make meaning.
Now Elaine wants to raise awareness of the support Headway can give survivors and their families.
She said: "Don't be scared to reach out for help and support.
"A lot of the time, certainly in the older generation, people like to do their own thing and don't like people coming in to help but get as much help and support as you can.
"Carry on doing normal things with folk and get them back to normality as much as possible."
Register for 2018!
Are you inspired by the heroic achievements of the Headway team in this year's London Marathon?
Register your interest in the 2018 event. 
Back