Giles Johnson was keen to raise money to for Headway after his close friend sustained a brain injury. He tackled rough terrain and open waters on an idyllic Swedish island and raised thousands of pounds in the process.
Giles' motivation behind the event was an extremely moving one.
He said: "An old friend of mine had a very nasty accident last year that has totally changed his life and the lives of his family.
"He was an incredibly vital and talented man and his injuries have robbed him of the things we all take for granted."
Ötillö swimrun
Giles entered the Ötillö swimrun in Sweden with his team mate Matthew and the pair were filled with trepidation. They ran and swam a total distance of 43km, running in their wetsuit and swimming in their trainers.
Giles said: "The transitions we had and chafing was an issue!
"I had to buy plasters and unguents to stick in places you would rather not stick anything."
While the challenge itself was intense, Giles did get to enjoy some stunning Swedish scenery.
He said: "The landscape changes from pine forest to meadow to inlet to open water to bare rock and white sand.
"You run and swim through magical places hidden to others that feel wind blasted and exposed.
"The smell of pine sap and crushed bracken in some areas gives way to fields of cowslips that dip down to the reedy margins of the sea."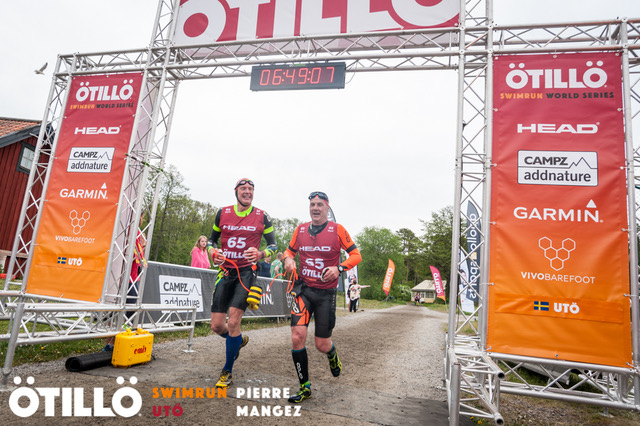 But Giles wouldn't have made it through without his brilliant companion Matthew.
He said: "Matthew had to put up with me running faster whenever girls approached and then trying to keep up with them to chat.
"I couldn't keep a steady pace while running or swim in a straight line and had a tendency to pull him off the top of high jumps."
Despite these setbacks, the pair completed the route in 6hrs 49minutes and 7 seconds. This put them in 171st place out of the 208 teams that finished.
Twenty one teams were unable to complete the race, highlighting just how challenging it was. The event was a huge success for both participants, and Giles has gone on to raise an amazing £4,961.74 for Headway!
Giles completed the event in his friend's name and in doing so has gone on to help many other brain injury survivors with the incredible amount he has raised.
Headway is hugely grateful to Giles and cannot thank him enough for his hard work and support.
If you would like to help Giles raise even more, you can donate online to his Just Giving page and help support thousands of people who are dealing with one of the most hidden and least understood conditions in the UK.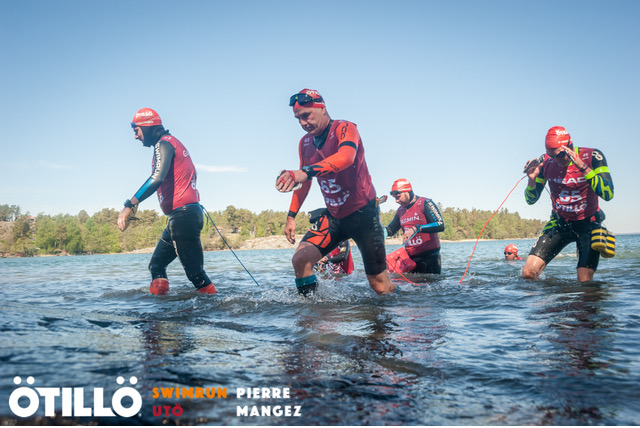 Back