With a history of brain injury in the family, sadly Ross understands the shattering affect it can have on everyone involved.
"Firstly, my uncle was badly brain damaged following a car accident, which has had a dramatic effect on his life," said Ross.
Sadly not long after, Ross's grandmother sustained a brain aneurysm which ultimately led to her passing away. As awful as this was for the family they were then later to learn that Ross's father was suffering from a similar diagnosis which almost took his life, further devastating them all.
Happily his father has gone on to make a full recovery. But because of this tragic history, Ross very kindly decided to run the Borneo Marathon for Headway, in the hope that he can support other families who have been affected by brain injury.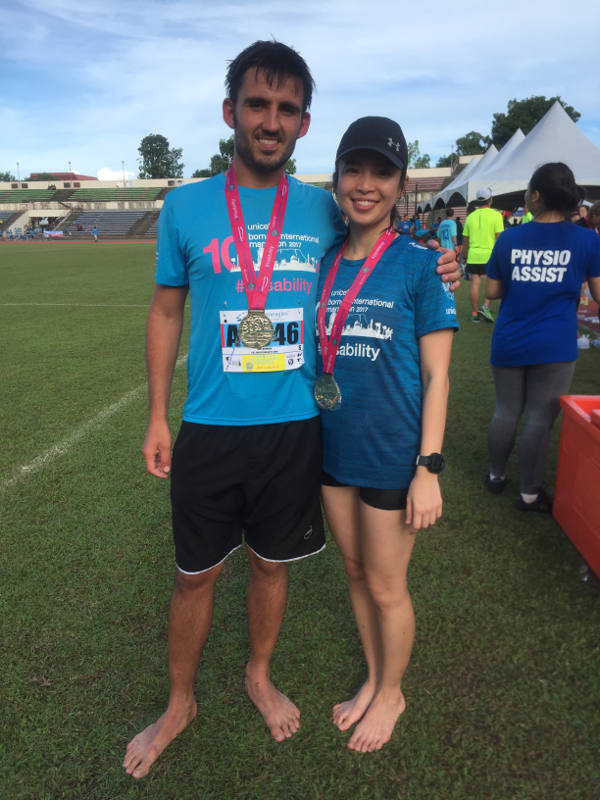 "It made sense to me to run my first and possibly last marathon in aid of a charity which helps support people like those close to me, who have been affected badly by similar problems in the earliest part of my life." said Ross
Ross went on to run the Marathon on 7th May and completed it in a fantastic 4 hours and 15 minutes, raising an incredible £1,509.00 for Headway so far!
"I really enjoyed the experience; I'd recommend it to anyone!"
A huge thank you to Ross for this incredible achievement! 
Support Ross
If you would like to support Ross and thousands of other families affected by brain injury each year, you can contribute towards his fundraising on his Just Giving page.
Get in touch
If you would like to complete an exciting overseas challenge, explore the links below...
Back