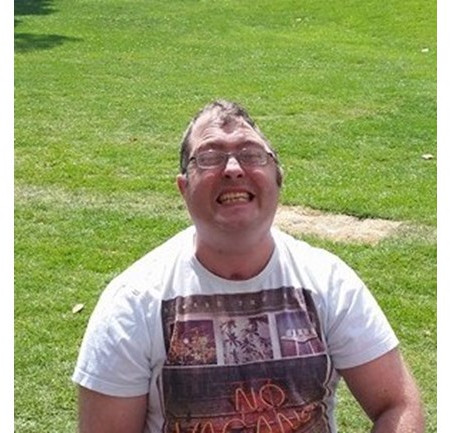 Stephen sustained an acquired brain injury four years ago and sadly died in December 2016. This was a huge shock and loss for Natalie and her family, especially as he was only just turning 40 at the time.
Natalie decided to take on the Eastbourne Half Marathon as a wonderful tribute to Stephen's memory, and to help support brain injury survivors, their families and carers.
"It is incredibly comforting to know that the money raised will go to others who have suffered a brain injury and who require support," said Natalie.
Once signed up with the race organisers, Natalie was all set to start her fundraising.
Being her first attempt at fundraising, Natalie shared the feelings of many of our heroic supporters and was daunted by the task ahead.
"I genuinely thought it would be a challenge to raise £100 ," she said, however she was completely overwhelmed by people's generosity as the donations flooded in to her JustGiving page.
She really began to get stuck in with her fundraising, holding successful cake sales at work and getting her colleagues involved.
"My work friends not only generously donated but also they helped with some of the baking!"
Natalie's fundraising was hugely successful, and she managed to raise an incredible £1242.72 for Headway. Not only is this a wonderful way to celebrate Stephen's memory, it is also a huge personal achievement for Natalie.
"I am just so pleased I made it across the finish line! I would absolutely encourage people to participate in a local run for Headway. The atmosphere was just amazing and it has been a rewarding experience."
We are incredibly grateful to Natalie for all her support, commitment and hard work, and it is exceptionally kind of her to fundraise for others who have been affected by a brain injury.
Natalie couldn't have completed this challenge without the support of her friends and family, and she adds her own personal message, saying:
"A massive thank you to my amazing family, my fiancé, his lovely family, my gorgeous best friend and her family, all my friends, friends of friends and work colleagues!
"To anyone who is thinking of fundraising, do not hesitate and just go for it. You can have lots of fun!"
Get involved
If you are doing a local run or fundraising event in support of Headway- the brain injury association we'd love to hear from you!
Get in touch on projects@headway.org.uk or 0115 924 0800.
Back