It can also provide a timely boost to the morale of the patient and their family who can gain a sense of hope that they are beginning to move in the right direction.
While some survivors access rehabilitation services directly after being discharged from hospital, many are increasingly finding themselves being sent home to be either placed on a waiting list or with no referral to rehabilitation having been arranged at all.
Understandably, those who find themselves back at home are often confused and concerned at having to wait to receive appropriate therapy to maximise their potential of recovery.
"I fought for weeks to get a referral to a centre that was appropriate for my husband's needs and that he could actually get to," said Jenni Moorhouse.
"I also bought books from Headway and together we did training exercises.
"Four years on, he still has problems but has come a long way, which he wouldn't have done if I had not pushed for what he needed."
To address such concerns felt by many brain injury survivors and their families across the country, we've put together a list of top tips on what families and carers can do while their relative is waiting for rehabilitation after brain injury.
Keep in touch with your relative's GP to ensure that the arrangement for rehabilitation is still on track.
Let your relative rest and encourage them not to fight through fatigue.
Minimise levels of stimulation in your relative's environment, such as loud noises or very bright lights.
Encourage your relative to gradually increase their activities in the first few weeks rather than going straight back into the routine they had before their injury. This is especially important if your relative lacks insight into how their injury has affected them.
Remember that problems with managing anger are a common effect of brain injury. If the anger is being directed at you, try to stay calm and remind yourself that it isn't personal.
Explore the idea of a home activity programme. This involves creating a regular schedule for your relative that consists of activities around the home that they can enjoy and undertake safely.
Take time to learn about the brain, and encourage your relative to do the same. This can help with devising coping strategies. You can download our booklet The effects of brain injury and how to help below
Consider making arrangements for other family members or friends to spend time with the brain injury survivor on a regular basis. Social services may also be able to arrange for some support with caring, or you could look into befriending schemes.
Make contact with your local Headway group or branch or the Headway helpline for support and information. 
Why the wait?
In a study recently published by the Chartered Society of Physiotherapy, a fifth of health trusts were found to be making stroke survivors wait for at least 13 weeks before accessing physiotherapy.
Another source found that the average waiting time between assessment and eventual admission to a rehabilitation unit was 31 days, despite standards published by the British Society of Rehabilitation Medicine suggesting that access to local specialist rehabilitation services should happen within two weeks of assessment. 
So despite guidelines and the growing body of evidence highlighting the benefit of early access to rehabilitation, why are so many people finding themselves placed on a waiting list for rehabilitation?
"Lack of funding and services is a disaster," said Jem Swindell on Facebook. "We have also found it is a postcode lottery as to services and waiting lists. At the end of the day it should be classed as a long term condition and supported accordingly."
Lack of funding would certainly appear to be at the heart of the issue. Research published in the British Medical Journal shows that 63.5% of adult intensive care units feel that lack of funding is the main barrier to providing rehabilitation services.
Insufficient resources and a lack of priority by clinical management teams were also seen as barriers. Families have also reported to Headway concerns about flaws in the commissioning process and a lack of understanding of the needs of patients.
An expert view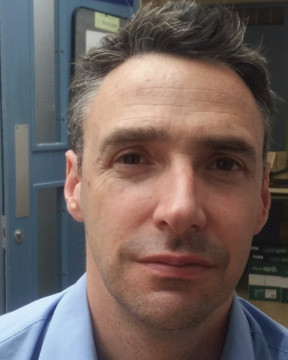 Access to timely specialist rehabilitation following brain injury greatly enhances a person's chances of making a meaningful recovery. Through a process called neuroplasticity, the brain can develop new connections as it attempts to heal itself. Intense therapy can aid this process, so early admission for patients who need rehab should always be a priority for healthcare services.
It's also important for people to understand that directly returning home from hospital will not necessarily have long-term implications. Every brain injury is unique and there is no singular route to recovery.
With rest and by using the top tips listed in this article, brain injury survivors and their families can aid the recovery process while waiting for rehabilitation.
Dr Daniel Friedland, Consultant Neuropsychologist
Find out more
For further information, download our Waiting for rehabilitation after brain injury factsheet below. You can also get more information on the subject in the Rehabilitation after brain injury section. Alternatively, contact our helpline to discuss your situation. 
Back