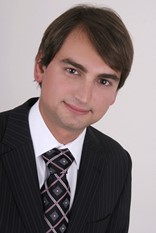 "By interviewing people who had experience a traumatic brain injury (TBI) directly we wanted to gain a better understanding of their experience of social and medical support in the community. We asked those attending a newly established TBI clinic about previous contacts with health services, what information was provided, post-discharge support, their social circumstances, expectations from a newly established brain injury service and participants' desires for any new service.
"This study highlights that there is still much more that can be done to improve community care for TBI in the UK and our findings supported the development of services that can address the multifactorial problems which the those with TBI and their families face."
Reference: Mueller, C., Wang, Y., Brooks, A., Morant, N., Sullivan, P., & Raymont, V. (2017). 'Attending to the wound and the person' - patients' experiences and expectations of a newly established traumatic brain injury clinic. Brain Injury, 31(13-14), 1863-1870. 
"Many of the points raised by the participants of this study underpin the importance of projects undertaken by Headway:
• Lack of discharge information – Headway created a minor head injury discharge advice sheet and tried to encourage A&E departments to disseminate this.
• GP lacking knowledge about brain injury – Headway has previously launched a campaign to aid GPs with diagnosing and monitoring brain injury.
• Impact on family and friends – in 2017 Headway launched a brand new series of publications on how different relationships are affected following brain injury."


Back