Concussion Aware
Help us spread the word by sharing our campaign video. Click the share arrow in the top-right of the video to get started.
At Headway, we want to ensure that everyone is able to enjoy sport, while being better protected from the risks of concussion.
A lot has been achieved in the past few years to improve concussion protocols, with the emphasis being placed on elite-level sport to set a good example for others to follow.
But we believe everyone who plays sport should be concussion aware – particularly those at grassroots level who are playing purely for the love of it and do not have ambulances and doctors on standby should something go wrong.
Help us raise awareness of this important campaign on social media using the #ConcussionAware hashtag, sharing the campaign film, and encouraging people to pledge their support below.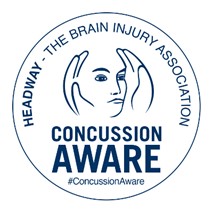 Pledge your support
Amateur sports clubs, schools, colleges and universities across the UK are invited to sign up to the campaign and pledge to be more aware of the signs of concussion and the dangers of not removing participants when concussion is suspected.
By pledging to take an If in doubt, sit it out! approach, you will be given a digital stamp to display on your website and social media pages in order to demonstrate your club's responsible, no-risk approach to head injuries.
The use of the Concussion Aware digital stamp or other Headway materials is in no way an endorsement by the charity of a club or organisation's approach to concussion in sport, nor does it guarantee a club will follow appropriate protocols.
You can also download our Concussion in sport (PDF) factsheet and posters to display in changing rooms in the related resources section on this page.
Toolkit
We've developed a toolkit (PDF) to help your sports club get involved and be concussion aware. The toolkit is full of useful information, including campaign materials, local support and more.
You can download this essential guide from the Related resources section.
Concussion guides
Visit the concussion guides page for a range of concussion policies and information from professional sports bodies, as well as information on concussion in children and a range of concussion assessment tools.
Local support
We are encouraging local clubs, schools, colleges and universities to develop partnerships with their local Headway group or branch in order to raise awareness and build community engagement.
There are over 130 Headway groups and branches across the UK providing vital support, respite and rehabilitation services to people in their local communities affected by brain injury.
Headway groups and branches rely on the support of their local communities in order to continue to improve life after brain injury. Please get in touch with your local Headway to find what they will be getting up to during ABI Week and how you can support them.
Visit the In your area section to find your local group or branch.
Nic's story
Nic O'Leary, 22 and from Derby, was just 16 years old when he suffered a blow to the head while playing rugby in London. Determined to play on – and unaware that he had sustained a serious concussion – the teenager stayed on the pitch. Tragically, he then received a second knock to the head which exacerbated the injury.
Seeing his son lying on the ground, Nic's father Don rushed onto the pitch but, by the time he had helped his son to the family's car, Nic was unconscious and had stopped breathing.
Supported by
Headway's Concussion Aware campaign is supported by the following sports associations: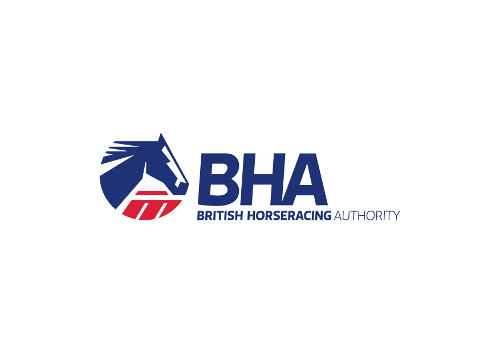 Any sports governing bodies and associations that are interested in adding their support should contact us on website@headway.org.uk.
Find out more
More information on concussion and the symptoms to look out for can be found on our Concussion in sport page.
My story
Eleanor Furneaux
Former GB skeleton athlete Eleanor Furneaux, 27, had high hopes of following the footsteps – or sled tracks – of Olympic heroes Lizzy Yarnold and Amy Williams. But with her shot at glory in sight, a devastating head injury caused her to park her aspirations and retire at just 24 years old.
Read story