About Headway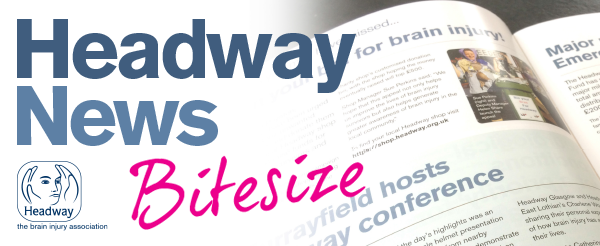 Do you want to keep up-to-date with everything Headway and brain injury-related but haven't got the time to trawl through our website? Then sign up to Headway News Bitesize.
The new monthly e-bulletin is full of short snappy news, tips and articles to help you stay in the loop.
---
Brain injury can challenge every aspect of your life – walking, talking, thinking and feeling – and the losses can be severe and permanent. It can mean losing both the life you once lived and the person you once were.
We all think 'it will never happen to me', but every year around 350,000 people are admitted to hospital with an acquired brain injury.
That's one every 90 seconds.
A brain injury can happen to anyone, at any time. When it does, Headway is here to help.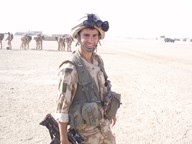 "My brain injury will always be with me, but Headway has helped me rebuild my life. With the right help and support, there can be life after brain injury."
- Tom Birch, who sustained a serious brain injury while serving in the Royal Marines in Afghanistan.
Headway is the UK-wide charity that works to improve life after brain injury by providing vital support and information services, including:
The charity also lobbies for better support and resources to be made available to people affected by brain injury and works to raise awareness of brain injury and the devastating effects it can have.
Local support
In addition to the services shown above, a network of Headway groups and branches across the UK and Channel Islands provides a wide range of services including rehabilitation programmes, carer support, social re-integration, community outreach and respite care to survivors and families in their own communities.
Headway's local groups and branches work hard to raise funds at a local level to continue to provide and develop the services they offer.
To find your nearest group or branch, or to support their work locally, enter your postcode into the search box on the homepage.
---
Headway - the brain injury association is registered with the Charity Commission for England and Wales (Charity no. 1025852) and the Office of the Scottish Regulator (Charity no. SC 039992). Headway is a company limited by guarantee, registered in England no. 2346893.