Volunteer
Volunteers are vital to the work of Headway. There are many ways in which you can help us with your time and effort. Below are just a few examples.
Local Groups and Branches
Those working in local Groups and Branches throughout the UK may need your help.
It could be a few hours a week giving administrative help, time spent on a telephone information line, helping with activities for those with brain injury, posting leaflets in your area, or organising outings and events. Help may be needed with activities such as art and crafts, hobbies, and computer skills. The possibilities are endless!
Please contact your local Headway Group or Branch directly, and they will let you know how you can help.
Headway UK Offices
If you are local to our Headway UK offices in Nottingham or London, help is often required with administrative duties. This could be inputting data, envelope stuffing, photocopying and filing. Special projects may arise which would benefit from professional help.
Students find Headway an ideal charity to work with on a project, either as part of their studies or for valuable work experience. Retired business men and women can gain satisfaction from knowing that by giving only a few hours a week, they can significantly help a worthwhile cause whilst keeping their skills sharp.
If you would like to help in any way, please contact us.
Charity shops
As a Volunteer Shop Assistant you get the chance to try a variety of tasks from serving customers to sorting stock and dressing windows. You choose what hours and what days you want to work and you'll get plenty of training and support as well as working in a team of great people.

Why we need you
If we were to replace our volunteers with paid staff it would cost us thousands of pounds - taking away all our profits made in the shops from the charity. The profits we do make, with your help - go to supporting people affected by the trauma of brain injury.
What will you be doing?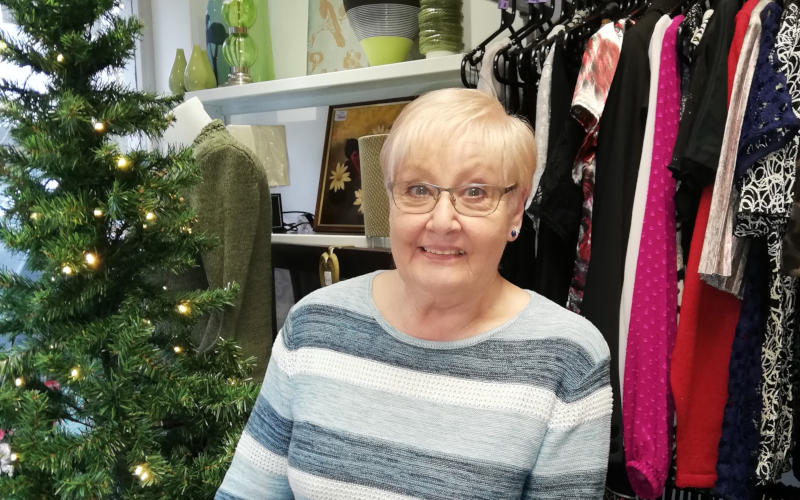 "As soon as I came in to Headway, I was made so welcome. The shop is evident of professionalism and structure, the team at the shop are great, you cannot keep me away!"
- Diane Noland, Headway Retail Volunteer
Working as a team to help maximise sales for our charity
Talking to customers & making them feel welcome to browse around our shop
Advising & helping customers to buy!
Operating the till (it's simple to use & training will be given)
Sorting & preparing stock donations ready for the shop floor
Asking people to donate their unwanted items for our shop to sell
What skills do you need?
Willingness to work as a team and have some fun!
Trustworthy, polite, helpful and friendly
A warm smile!
We also need people with additional skills such as:
Creative skills - to help with displays & window dressing
D.I.Y skills - to help with shop maintenance, putting up shelves etc.
Basic numeracy - to help with the till
How much time will you need to commit?
It's up to you! We are flexible to work around your other commitments. Any time you can give will help us.
Ideally we would like you to help on a set shift(s) each week - this way our Manager can plan the team so that we haven't got 5 volunteers on one day and none the next!
Many of our volunteers help out for one or two 3-hour shifts a week (either morning or afternoon to suit you).
What support will you be given?
Your Manager will give you an induction and follow up training until you feel confident
You will never be alone and there will always be someone to ask for help if you need it
You can always speak to your Manager or call the Retail Development Manager for your region for advice and support
What are the benefits for you?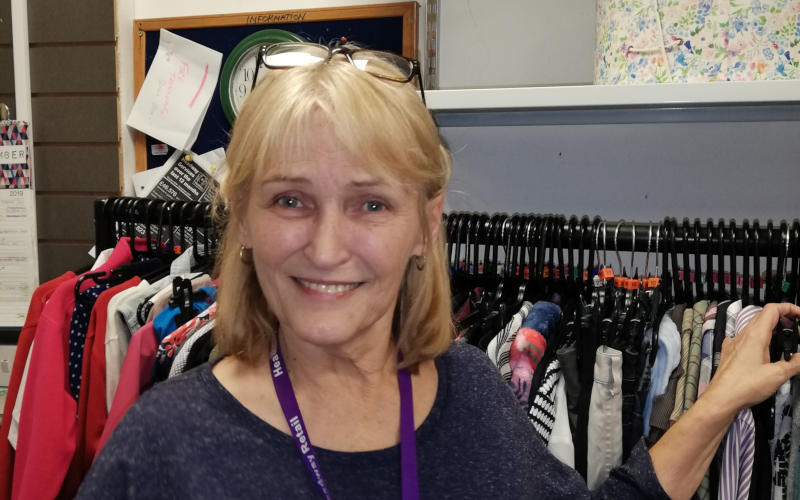 "I volunteer as it's a purpose of worth. I've found companionship and friends. It encourages my mobility to get out my home."
- Jayne Copeman, Headway Retail Volunteer
The satisfaction of knowing you are helping to raise vital funds to support people affected by brain injury
Learning new skills and gaining retail experience (it's great to put on your CV)
It's something different to get you out of the house and to build your confidence
The enjoyment of meeting new people (customers and staff) and being part of a team
Where will you work?
Headway currently has over 30 charity shops where you can volunteer. Find a shop near you. 
How do you apply?
Simply chat to the Manager in your local shop, click the button below to apply online, or download an application form in the related links section.