Great Manchester Run
Join Headway - the brain injury association for Manchester's original and best-loved running event. 
In return, you'll experience a party from start to finish, in true Mancunian style, with a high-energy soundtrack, live music and entertainment zones at every turn. What's more, you'll be doing your bit to support brain injury survivors and their families across the UK!
When: Sunday 26 May 2024
Where: Manchester
Registration fee: £35
Minimum Sponsorship: £350 excluding Gift Aid
To apply for a Headway place in the Great Manchester Run 2024 hit the button below.

Have your own ballot place?
If you were lucky enough to secure your own place through the Great Manchester Run ballot, we would love you to join our team of amazing Headway Heroes! Let us know that you're in by contacting the team at events@headway.org.uk.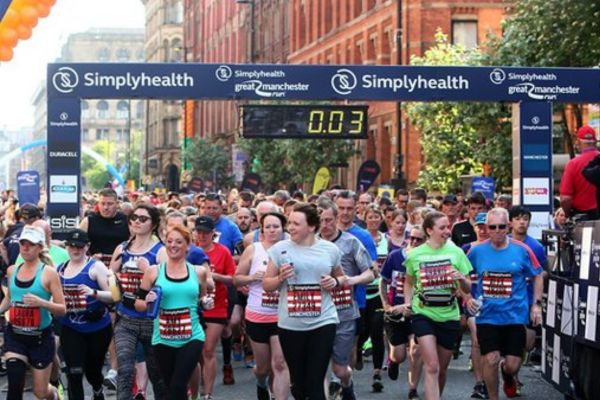 As part of Team Headway, you will receive: 
- A complimentary Headway running vest
- A fundraising pack filled with useful hints and tips
- Support from our dedicated fundraising team, just a phone call away
- Press support from our communications team
Take on a challenge
Runs, treks, walks, cycle rides and skydives to inspire you while helping Headway to improve life after brain injury!
Find out more
Run, swim, cycle
Whether you are a seasoned runner, cyclist or swimmer, or someone who wants to achieve a personal goal, why not pick a challenge in support of Headway!
Find out more