Ultra Challenge UK-wide walks
Push Yourself Further
With tough 'continuous' 100 km challenges, a 2 day 'Daylight' 100 km option with camping at half way, testing 50 km Half & 25 km Quarter distance challenges, and a few 10K taster events–there's an Ultra Challenge for everyone to push themselves further!  With a number of events to choose from ranging from costal paths, lakesides, well-trodden footpaths & some tough hills there really is no excuse not to join an Ultra Challenge for 2023!  Your entry includes a range of free food & drink at regular rest stops, and support from medics, marshals and massage teams.
Sign up as an individual or with a team,& commit to fundraise for Headway UK.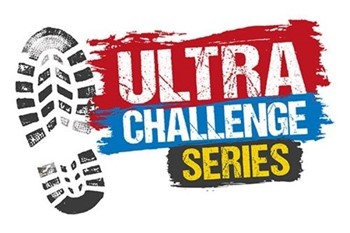 Walk, jog or run at YOUR pace on the Ultra Challenge Series event of your choice.
For full details of the event, and how to join, head to the Ultra Challenge website-where you can also sign up online-and then look forward to achieving something special in 2023.
---
Peak District Challenge – 8th - 9th July 2023

---
North Downs 50 Challenge – 22 July 2023
---
South West 50 Challenge – 5th August 2023

---
London Summer Walk – 26th August 2023
Get active & explore some of the Capital's historic areas with a tour of the 'gateway to London' along the Thames's eastern section. Starting alongside the grandeur of Woolwich Royal Artillery Barracks (short walk from the new Elizabeth Line station!)–our 25 km looped route heads through Charlton, along the Thames Path around the Greenwich Peninsula–past the O2, Old Royal Naval College & the fabulous Cutty Sark.  A route steeped in history with iconic sights, and capped with a BBQ & bar at the finish–making for a wonderful end of summer celebration!
www.ultrachallenge.com/london-summer-walk
---
South Coast Challenge – 2nd - 3rd September 2023

---
Choose your fundraising option:

Charity Sponsorship – pay a small registration fee and do lots of fundraising for Headway!
100km:

 

Reg fee £45 + £595 in fundraising
50km:

 

Reg fee £30 + £395 in fundraising
25km:

 

Reg fee £15 + £250 in fundraising

Mixed Funding – pay a higher contribution to the cost of your place and fundraise to a more achievable target .
100km:

 

Reg fee £110 + £330 in fundraising
50km:

 

Reg fee £72.50 + £220 in fundraising
25km:

 

Reg fee £45 + £135 in fundraising

Find out more about the route, support, hospitality and choose your Challenge at www.ultrachallenge.com