Bath Half Marathon
When: 16th October 2022
Where: Bath Sports and Leisure Centre, N Parade Rd, Bathwick, Bath BA2 4ET
Registration fee: £90 + Booking Fee

As the sun comes up on race day, there is always a real sense of excitement and anticipation. Runners and spectators pour into the city centre, traffic begins to ebb away ready for the race and the city feels very different. There is no other day like it in Bath.
In past years the sight of 15,000 runners setting off down Great Pulteney Street, and then returning to the same spot, 13.1 miles later, has never failed to take our breath away.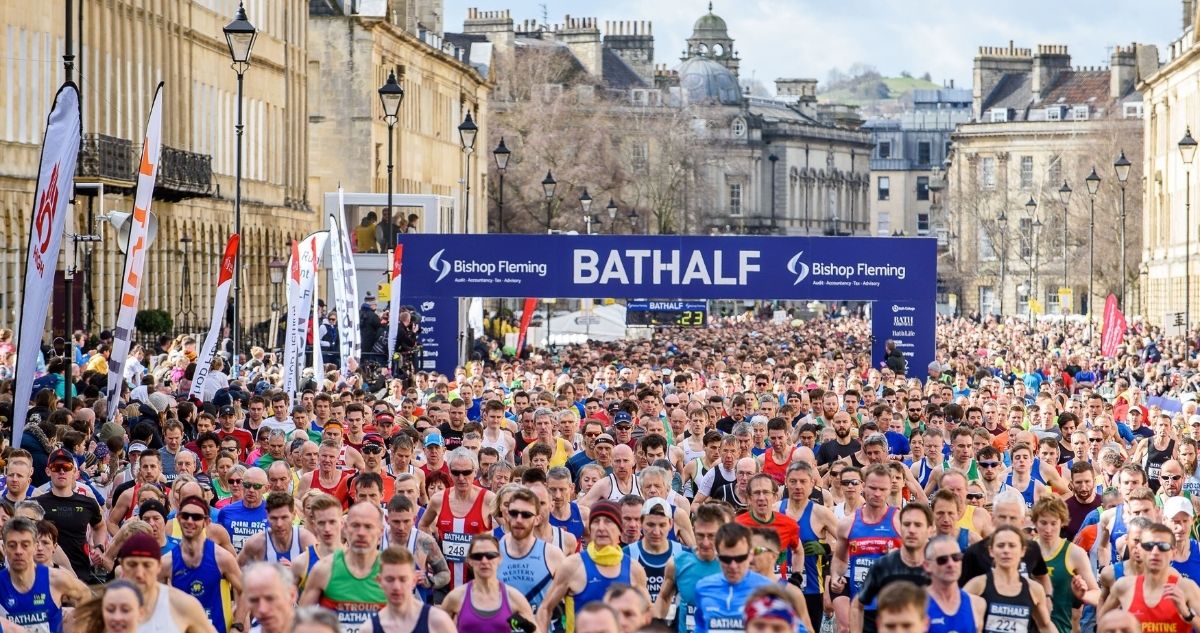 This vast boulevard is lined with spectators, sending you off, and welcoming you back, with so much encouragement. Whatever the weather on race day, the spectators arrive in their thousands to show their support.
Click 'Book now' to find out more and reserve your place...

Take on a challenge
Runs, treks, walks, cycle rides and skydives to inspire you while helping Headway to improve life after brain injury!
Find out more