The society's President for 2018-2019, James Turner, chose both Headway and the Jeff Astle Foundation as his nominated charities for the year.
James had a very personal reason for nominating Headway after seeing firsthand the effects of brain injury when his partner sustained a traumatic brain injury following an accident in 2002.
Although parts of her care were good, James said that hospital staff didn't take the time to help him fully understand what was happening to his partner.
It was at this stage that James said his family would have benefited from the support of a Headway Acute Trauma Support (HATS) nurse and it's for this reason he chose to raise funds for the West Midlands HATS nurse based at the Queen Elizabeth Hospital in Birmingham.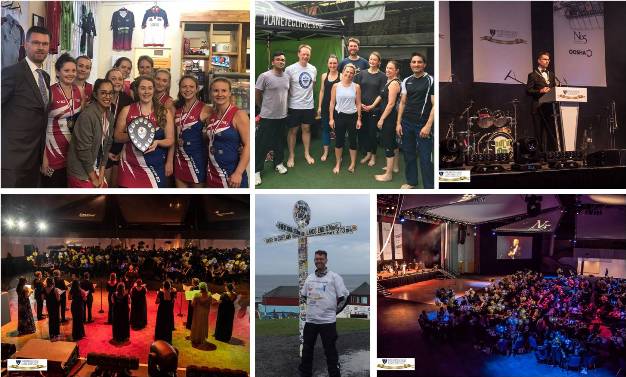 James also chose to fund Headway's Brain Injury Identity Card scheme during his presidential year, due to his professional experience as a criminal law specialist.
Throughout the year, the society took part in a range of fundraising events, including sporting competitions, a Legal Awards Dinner and quiz night.
Other highlights included James taking to the saddle and completing a 1,818 mile motorcycle challenge between Lands End and John O'Groats, as well as the society's flagship event, a Bicentenary Gala Dinner.
 James Turner, President of Birmingham Law Society, said: "It was a huge honour for me to work with the team from Headway during my year as President.  
"Together we worked hard to raise much needed funds to support two vital Headway services.
"We would not have achieved so much if there had not been a real sense of collaboration between the Society and charity. Headway provided excellent support and encouragement, whether with ideas for fundraising, assisting with profile and attending events to speak up for sufferers of head injury.  
"The professional staff of the charity work incredibly hard in partnership with the organisations who choose to support them. I highly recommend that professional organisations, firms, chambers and practitioners get involved with the charity to support a worthy cause."
Jo Plant, Director of Fundraising, said: "It has been a great year working with the society and hearing about all the fun ways that they have been raising funds.
"This fantastic amount of money will help us support families in the West Midlands, and further across the UK, who are trying to come to terms with the devastating consequences of brain injury."
Back