In 2011, Martin was diagnosed with a benign tumour on his brain. He underwent surgery and intensive radiotherapy to get the growth of the tumour under control, but has since experienced a number of lasting and hidden effects of the injury.
Martin now struggles to see out of his left eye and also has difficulties managing chronic fatigue.
He says that without the help of charities such as Headway, his life would be completely different.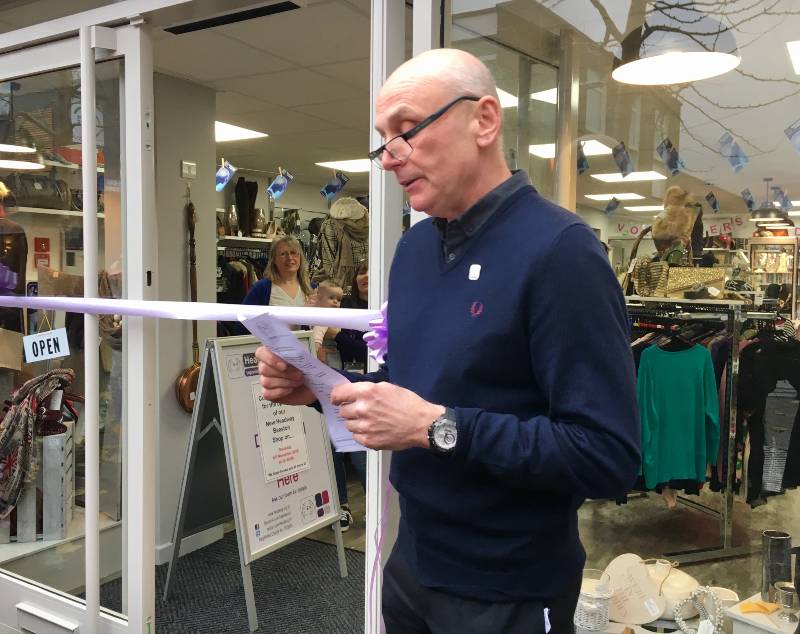 Martin first became involved with Headway after enrolling on a return to work scheme, leading to his appointment as the deputy manager at Headway's shop in Eastwood.
Now he is encouraging others to get involved by volunteering at the new Beeston shop.
Talking about why he loves working at the Headway charity shop, Martin said: "I find it so worthwhile to work for a charity. I'm around people who understand what I've been through and some of the challenges I might face."
The Headway shops are more than just a place to bag a bargain; they help to build a sense of community among those affected by brain injury whilst providing survivors with the opportunity to return to work or help out as a volunteer.
Headway has more than 25 retail shops across the UK that help to raise the vital funds needed to continue supporting those with brain injuries, their friends, families and carers.
Jo Plant, Headway's Director of Fundraising, said: "We would like to thank our incredible team of staff and volunteers who worked tirelessly to get the shop ready for its big opening.
"All the money raised in the shop will help our charity to support people across the UK coming to terms with the devastating consequences of brain injury.
"Like all the Headway shops, the Beeston store will rely entirely on stock donations and the selfless efforts of our volunteers.
"We urgently need good quality donations of clothing, bric-a-brac, media, children's toys, furniture and small electrical items and would be extremely grateful for any donations.
"Likewise, we're always looking to welcome new volunteers to the team and we have lots of opportunities to get involved - whether it's greeting customers with a friendly smile, sorting through stock or working behind the till."
To find out more about volunteering at the Beeston store or to donate stock, visit the shop on 71-73 High Street, Beeston, NG9 2LE. Alternatively, you can call shop manager Sam Andrews on 0115 925 6248 for more information.
Back