Don't forget to share the quiz with your family and friends to test their knowledge!
Take part in Challenge 40
We're encouraging all you fabulous fundraisers to do whatever you choose – as long as it involves the number 40!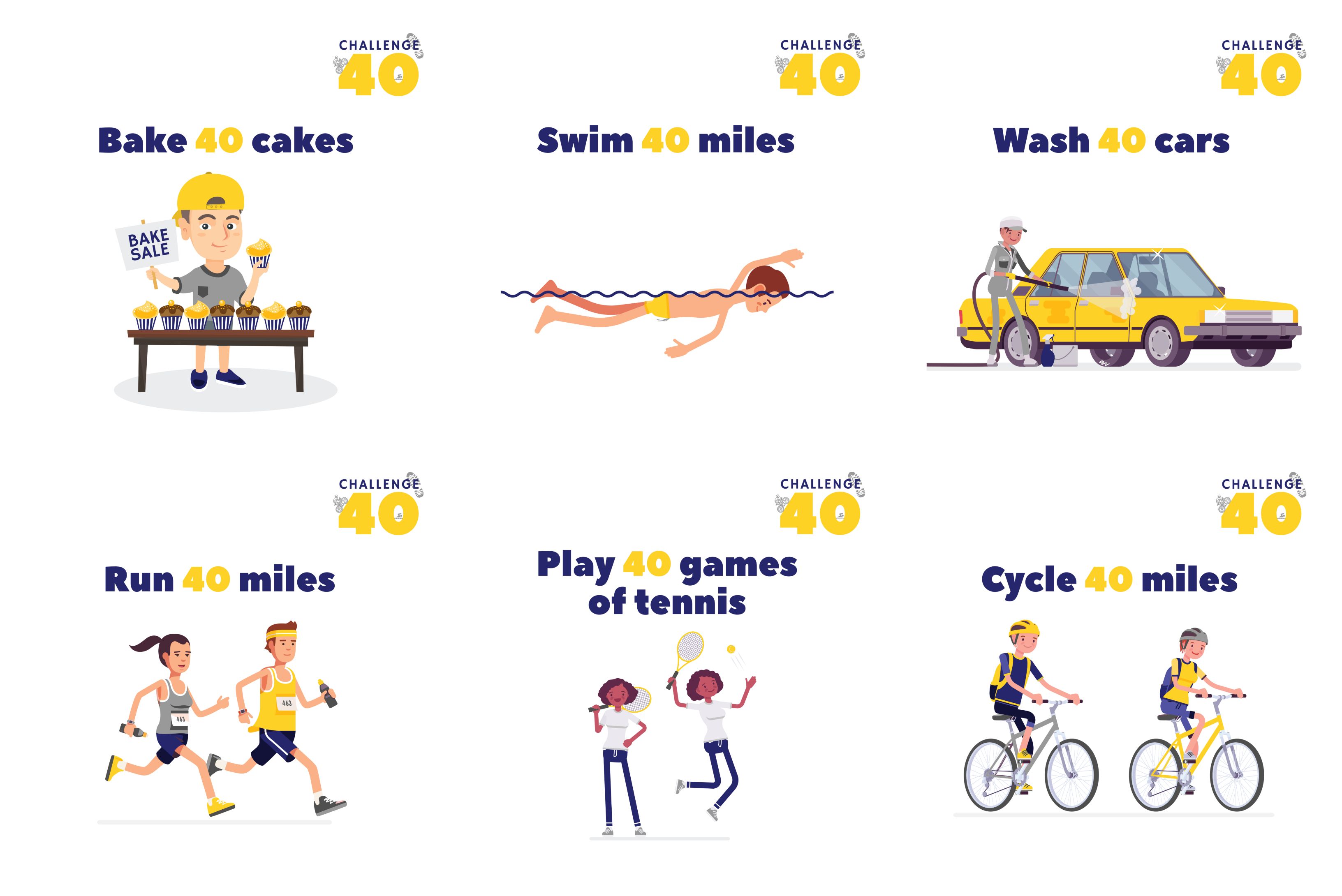 So why not celebrate our big birthday by signing up to Challenge 40? Find out more here!
Back