What made you decide to do the Headway Challenge?
I really liked the thought of doing something completely different, and especially for such a good cause.
Have you ever done anything like this before?
NO!! Definitely not!
Did you know each other well before Go Wild for Headway or did it bring you closer together?
Jayne and I knew each other through work and had always got on, but this has made us friends for life! We really enjoyed each others company, and pushing the boundaries - even though we found it really tough, we supported each other and made memories together that we will remember forever!
We are trying to find something new to do this year!
How did you fundraise?
I personally went through family friends and work, did a virgin giving page to let people know why I was doing it, and what I was hoping to achieve. My mother in law had a stroke a few years back, so I wanted to give some recognition to that really, and the support she has received.
Did you do any training?
We went to Go Ape! And we were both petrified - then we thought anything would be better than that!
We also went to the gym to try and increase fitness and stamina.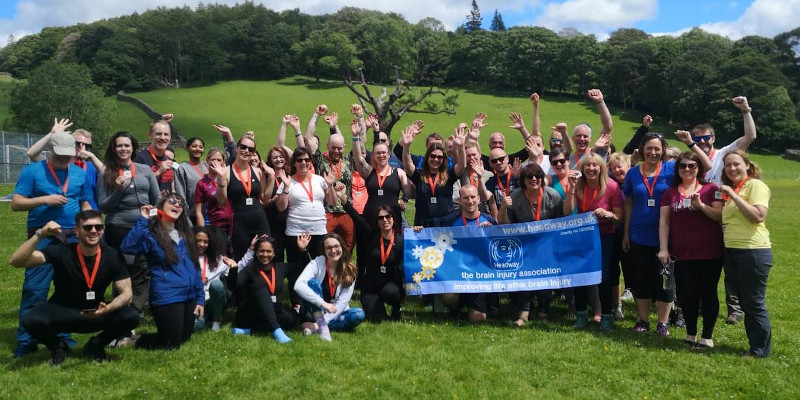 What was the highlight or most memorable part of the event?
I loved the team work between us and the rest of our team- we all came together and didn't know one another but we supported each other big time; I don't think I would have got through it otherwise! I also really enjoyed getting to know more about Headway and the fantastic work they do, as well as hearing Jacks' story which was amazing.
Did you find it a rewarding experience?
Absolutely! I have never been so proud of myself.
What would you say to anyone taking on a similar challenge?
DO IT! You will not regret it, and you remember it for the rest of your life! 
---
Feeling inspired? We have a huge variety of events and challenges to get involved in – from runs and treks, to cycle rides and skydives! If you would like to support Headway or get involved in this year's corporate challenge, Escape the Wild for Headway, then please get in touch on partnerships@headway.org.uk or 0115 924 0800
Back