In the days following the striker's head injury at Arsenal in November, Wolves supporters kicked-off a remarkable campaign to fund a banner of support for Jimenez at Molineux, hitting the initial target of £7,500 in a matter of hours.
With the JustGiving page now closed, supporters have raised more than £21,000 in additional funds, which will be split evenly between Headway and the Mexican Football Federation's initiative Jugamos Todos.
Jimenez said: "My family and I were overwhelmed and truly humbled by the outpouring of support from the Wolves family, and football fans all over the world, in the days and weeks after my injury and surgery.
"The messages of support I received, across all channels, and from all corners of the globe, have been inspirational for me in my rehab and recovery, and the banner at Molineux is a truly special gesture.
"I want to thank the fans that came up with the idea for a banner and every single person who made a donation to fund it.
"I am delighted that we have such a large amount of money left over to give to organisations that will make sure that the right people benefit from all the love and generosity I received."
Peter McCabe, Chief Executive of Headway, said: "The immediate aftermath following a brain injury can be very challenging for the loved ones of those affected, and I'm sure Raul and his family will have been through a very difficult time.
"We are therefore delighted to hear that Raul is making progress.
"We are also extremely grateful to Raul for recognising the work Headway does day-in-day-out to support families and individuals affected by brain injury from the moment the injury occurs through to helping them to rebuild their lives.
"I would also like to extend thanks to the club and its supporters for their generosity. To everyone who donated in support of Raul, I offer the heartfelt thanks of the charity and all those we support."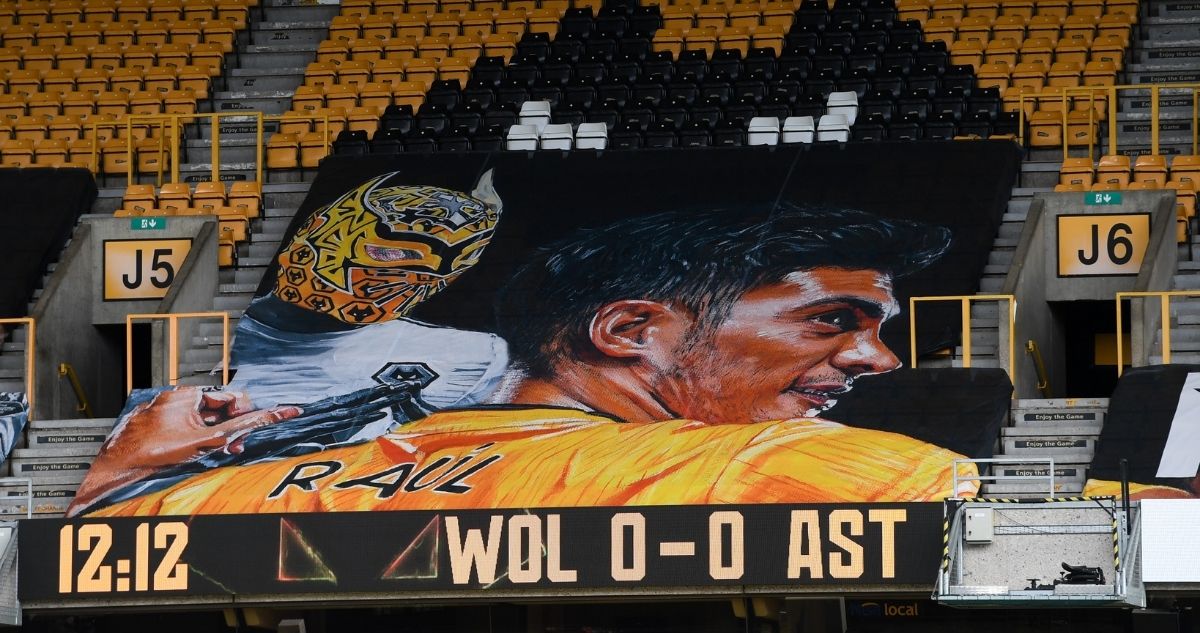 In 2016, the Mexican Football Federation (FMF) launched the Jugamos Todos (translated to 'Let's All Play') programme, to expand on its mission to use football and other sports at schools as a tool to improve children's health and broaden their opportunities both in sport and society.
The programme equips PE teachers with tools to make classes more efficient and inclusive and also champions healthy lifestyles, helping to tackle obesity problems in Mexico. It also cultivates values such as equity, inclusiveness, fair play, respect, honesty, teamwork, empathy and tolerance.
Wolves Machday Experience Group member Kieran Newey, who set up the JustGiving page to fundraise the banner, said: "When Raul got injured at Arsenal, we saw the shock and worry for him and his young family all over social media.
"As a collective within the Matchday Experience Group, we wanted to come up with something to show Raul our support, and very quickly the idea of creating a banner with a fan design and fan donations came to life.
"We are really delighted that it captured the imagination of our fans and other football fans around the world, and that we have been able to raise enough money to cover the costs of the banner and have a substantial amount left over to give to charity."
Back