'The Retreat' will be released in May and will include the opening track 'Burning Embers' which is already attracting praise from world-renowned DJs including Rob Da Bank, whilst the EP's lead single, 'Mistaken' featuring Kathrin DeBoer has had a number of plays on BBC Radio 6.
The timing of the release is significant for Ross, as it'll be just days after the fifth anniversary of the incident which left him with significant injuries.
On 28th April 2017, Ross was walking home from seeing a friend, when he was knocked over by a motorscooter whilst crossing a road. His face and head taking the full impact of the driver's helmet.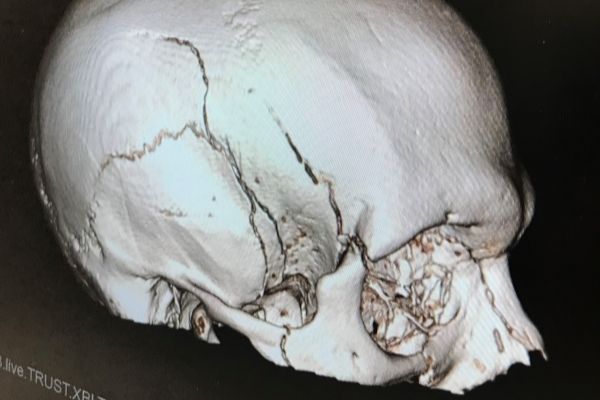 48 hours later, the composer woke up in hospital with zero recollection of the event but with serious skull and facial fractures including his nose, eye-socket, jaw and cheekbones, as well as fractures to his shoulder and ribs.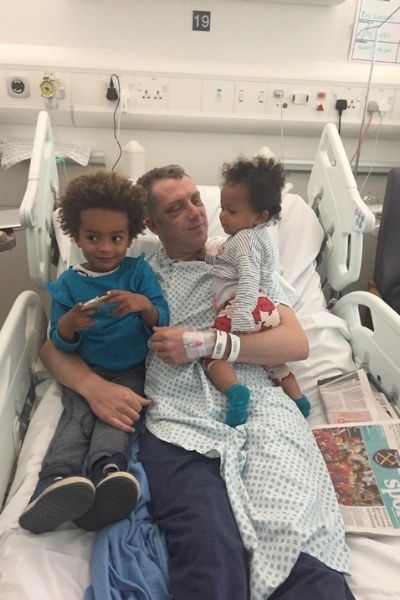 Ross' recovery was then complicated when he contracted meningitis in hospital but thanks to his wife, who was a junior doctor at the time, the infection was caught. Half a decade on, Ross has made a near complete physical recovery. Whilst he still experiences some facial numbness, and a permanent loss of smell, he says it is the psychological impact that remains significant.
"There are so many questions and emotions that come up – the injustice of it, the guilt, as well as being lucky in terms of long-term recovery.
"The mental recovery took longer than the physical and still resonates today.
"It was also a huge confidence knock, that I could be hurt so badly simply crossing a single carriageway road. How could I have been so stupid? It riddled me with self-doubt.
"So to put so much of myself into a project I care so much about, to lay yourself open to scrutiny… it wasn't something I was ready to do and it's taken a long time to get here.
"But by deciding that the profits of sales and streaming should help Headway – a charity that is incredibly close to my heart, and close to the journey that I've been on over the past 5 years, it meant that I had committed to something.
It gave Ross the motivation to finally work on his own music. Using sounds he collected on his phone during his recovery in hospital, from tapping on the night stand, to using a pen against the water jug, these sounds have been sampled to create Frankson's debut EP.
"I can't begin to explain how wonderful it feels to finally finish this and to do good with the music, as well as being incredibly cathartic and part of the healing process.
Peter McCabe, Headway's Chief Executive said "We are very grateful to Ross for choosing to support the work we do in improving life after brain injury.
"With admissions to hospital with an acquired brain injury happening every 90 seconds in the UK, it is vital that survivors and their families have access to the help and support that Headway provides to guide them through the difficult times ahead.
"That Ross is using his experiences and musical talents to ensure others who find themselves in that situation have access to best support possible, is commendable.
"We wish him every success with all his endeavours."
'Burning Embers' ft. Sarah Scott and 'Mistaken' ft. Kathrin DeBoer are out now, with the full version of 'The Retreat' EP by Frankson on his own 'LxL, DxD' label releasing 6th May 2022
Look out...NEW MUSIC INCOMING https://t.co/FCYX8oeSnw. 03/03/22. Come give me some follows y'all. xxhttps://t.co/UTAMENognphttps://t.co/DGad0WpDOyhttps://t.co/SALHlxC5bYhttps://t.co/KtVv8Qo6tp pic.twitter.com/TXBgU9kFJi

— Frankson (@FranksonMusicUK) March 1, 2022
Back