Headway has called plans to close a specialist neurological rehabilitation centre in Cambridgeshire 'a backward' step that would reduce the chances brain injury survivors in the region making a meaningful recovery and lead to greater long-term reliance on state-funded support.
A consultation has been launched by Cambridgeshire and Peterborough Clinical Commissioning Group to consider the closure of the Oliver Zangwill Centre, which provides neuropsychological assessment and rehabilitation for adults with an acquired brain injury.
Each year, around 4,000 people are admitted to hospital in Cambridgeshire and Peterborough alone with an acquired brain injury diagnosis, with many more from the wider area. The CCG claims that referrals to the centre for specialist neurological rehabilitation, which is crucial in helping people to make meaningful recoveries after brain injury, have fallen in recent years.
In December, the Prime Minister announced a pan-departmental government strategy for acquired brain injury. Headway and other brain injury organisations are united in their views that universal access to specialist neurological rehabilitation and support services should be at the heart of this strategy.
Peter McCabe, Chief Executive of Headway – the brain injury association, said: "We are appalled that this highly-regarded NHS service may be closed.
"Neurorehabilitation remains one of the most cost-effective forms of treatment available to the NHS. It can increase a brain injury survivor's independence, reduce the need for costly ongoing state support for either the survivor or their carers, and even enable a return to employment for some.
"And yet access to neurological rehabilitation on the NHS remains patchy, inconsistent and in short supply across the UK.
"The loss of this specialist NHS centre may signal a move towards privatisation, with brain injury survivors and their families paying the greatest price.
"Patients would be sent to specialist units further from home, making it hard for their loved ones to play a supportive role in their rehabilitation, while those not able to claim personal injury compensation payments made find it harder to obtain referrals and therefore denied access to crucial rehabilitation."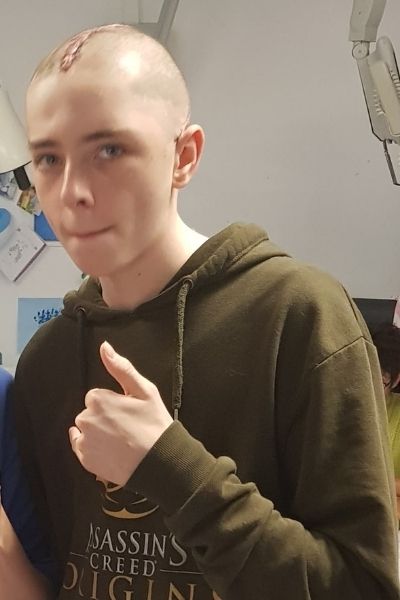 Amanda Hymus' son Haydn was helped by the Oliver Zangwill Centre after he sustained a traumatic brain injury in a cycling accident in 2018.
Haydn had part of his skull removed to relieve pressure on his brain caused by swelling. He was in a coma for two weeks before beginning the gruelling process of relearning some of life's most basic skills.
"The support provided by the Oliver Zangwill Centre has been exceptional," said Amanda.
"They provided speech therapy to help with Haydn's aphasia and they're helping him relearn how to read and write. They delivered training sessions to staff at Haydn's college to help them better understand the effects of brain injury and how to support him with the challenges he faces.
"They even help him to become more independent by assisting him to travel by bus to the centre for his rehabilitation sessions.
"The support they have also provided to me as the mother of a brain injury survivor has been invaluable and enabled me to keep going.
"It would be an absolute travesty for people not to have access to the services this specialist centre provides as there is really nothing quite like it.
"We would have been totally lost without them and Haydn would still be trying to get to grips with life and how in fact to even live.
"His mental health has improved leaps and bounds and he feels that he can again contribute to life and live as a whole person."
Get involved
Cambridgeshire and Peterborough Clinical Commissioning Group and Cambridgeshire Community Services NHS Trust is inviting people to share their views on the proposed closure of the Oliver Zangwill Centre.
Whether you have been directly affected by brain injury, either as a survivor, carer or family member, if you have yourself benefited from or seen the benefits of specialist neurorehabilitation, or if you simply share our passion to improve life after brain injury, please get involved with the consultation.
Further information on the proposal, including the full consultation document, is available here.
You can share your views in a number of ways:
We would also like to hear from anyone with personal experience of being supported by the Oliver Zangwill Centre. If you would like to share with us how the centre helped you or a loved one, please email website@headway.org.uk.
Back