There were street parties, garden parties and a plethora of afternoon teas as people in all four nations got together to enjoy the long bank holiday weekend.
For Headway, marking the historic reign of Queen Elizabeth II came in many forms, from creating opportunity, to creating artwork.
Retail teams across England rolled out the red carpet for shoppers who visited over the weekend, with the Mapperley store in Nottingham ensuring their front window looked as patriotic as possible.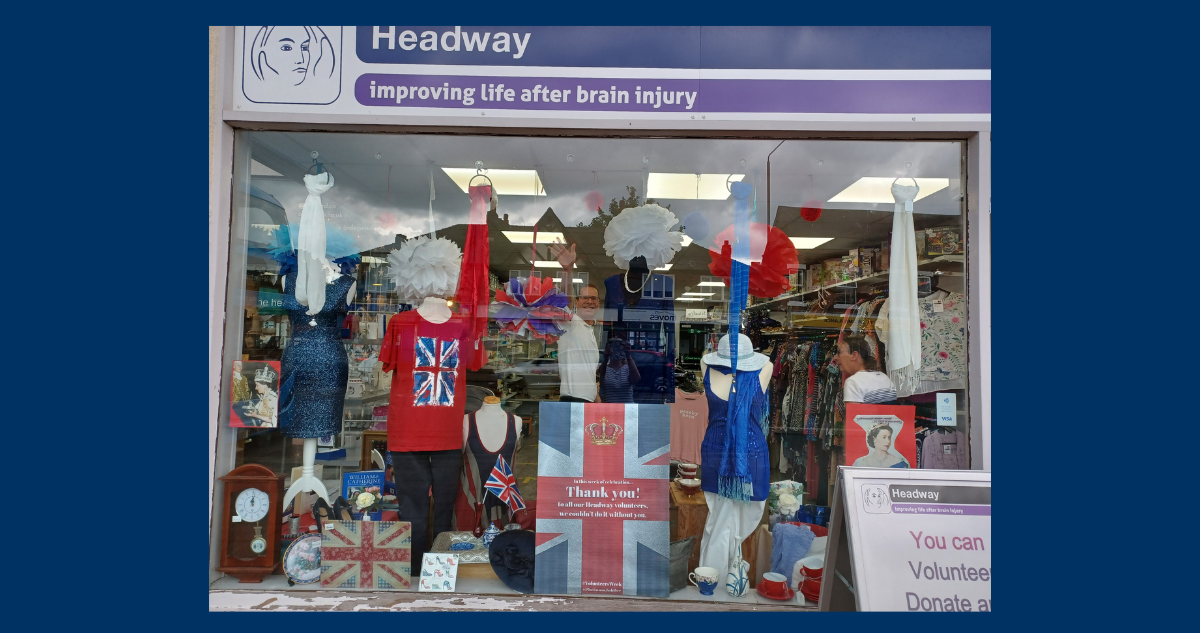 The team at Headway Leicestershire, Leicester and Rutland took on a group project as part of their Day Service to create this cake fit for the Queen. Keighley from the group thought it best to create the Queen's Crown Jewels and this incredible picture of Buckingham Palace by Sash depicted perfectly what was to be the backdrop to all this weekend's festivities.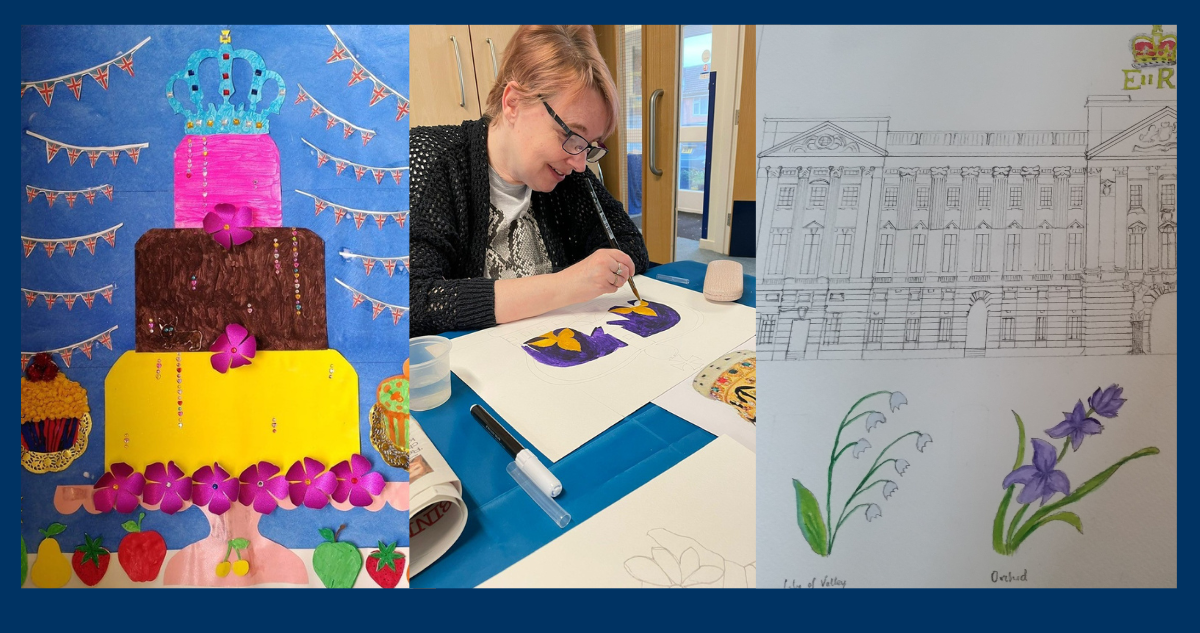 There was a right royal spread at Headway Devon's celebrations. Flags bedecked walls, t-shirts and cupcakes as everyone got into the Platinum Jubilee spirit. At Headway Blackpool Wyre and Fylde more than 70 people living with brain injuries, their carers, friends, families and volunteers enjoyed a very special Afternoon Tea courtesy of Lancashire law firm Vincents Solicitors.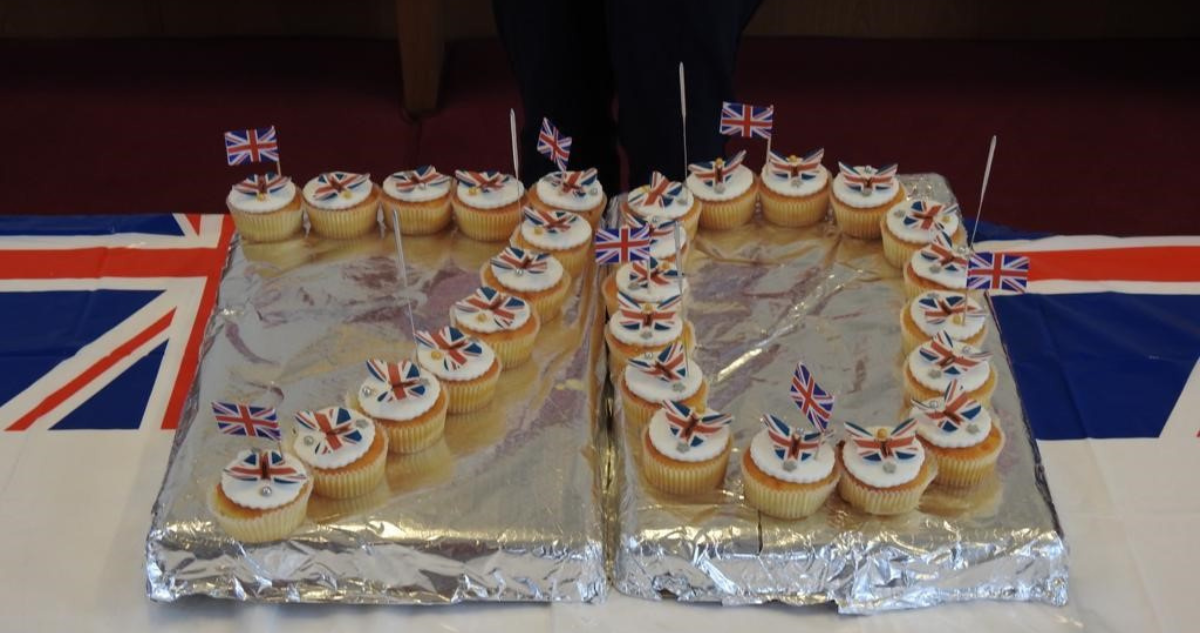 There was also high praise heaped onto one of the Headway family, as the Chair of Headway South Cumbria, Glenys Marriott, was chosen to be one of almost 500 Platinum Champions that were recognised by the Royal Voluntary Service for their outstanding commitment to volunteering as part of the Queen's Platinum Jubilee.
Glenys said: "I was delighted to find out I'd been nominated by our Headway members, so it was extra special to be given a Platinum Champions Award for voluntary work.
"We started our group 10 years ago and cover a huge rural area across all of South Cumbria.
"Now we are open again we have a full diary for the rest of the year and are looking forward to supporting our members and their families."
A much deserved accolade for Glenys. Well done from all of us at Headway.
In terms of the legacy of the Queen's Platinum Jubilee, Headway Worcestershire has been chosen as one a number of projects that will ensure the Platinum Jubilee celebrations create real change for communities.
Earlier this year, they were awarded £50,000 from the National Lottery Community Fund to present the inaugural Acquired Brain Injury Games in honour of Queen Elizabeth II's Platinum Jubilee.
In a world first, Headway Worcestershire will stage a series of physical, cognitive, creative and life skill competitions this summer accessible to all adults with an ABI.
Most importantly, Headway Worcestershire is working to ensure that everyone with a brain injury is able to participate in at least one of the events, and they are hoping that other groups and branches will get involved too.
If you'd like to know more, help or volunteer for the event, or have your group or branch involved, please email the team on ABIGames@hwtl.org.uk
A huge congratulations from all at Headway to Her Majesty Queen Elizabeth II on the occasion of your Platinum Jubilee.
Back