Headway Acute Trauma Support
The Headway Acute Trauma Support (HATS) nurses provide emotional and practical support, information and advice to family members and carers of people in the early stages following an acquired brain injury, especially those in critical care or high dependency units.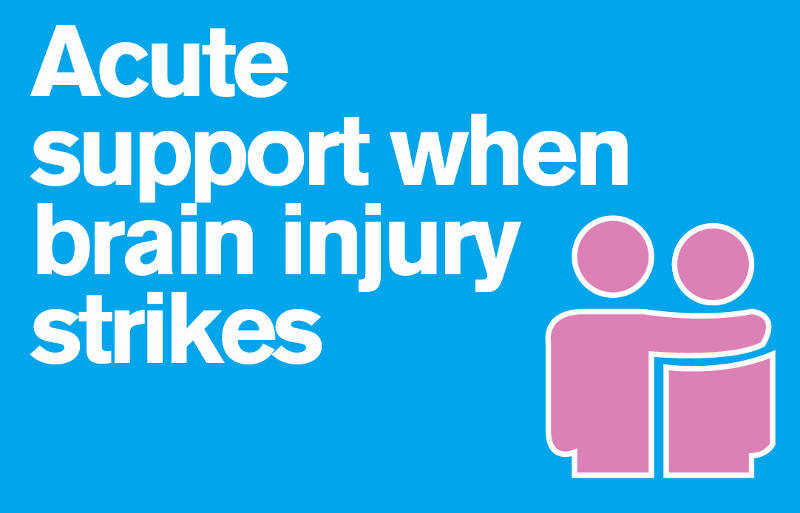 The HATS Nurse is available to:
Be a 'listening ear' and source of support
Act as a link between other services, e.g. hospital staff, community support
Provide information on how to apply for benefits and/or compensation claims
Visit you in the hospital, or elsewhere if required
Advise on the Headway Emergency Fund
Continue supporting you for as long as required, and put you in touch with other organisations that may be of help
Accompany you to attend meetings with hospital staff if requested - it is often useful to have someone with you to discuss the information given at the meeting
Assist in other identified areas wherever possible
Get in touch
North West
Alex Power
Tel: 07833 365 858
Email: hats-nw@headway.org.uk
North East
(Based at the James Cook University Hospital, Middlesbrough)
Kerry Reynolds
Tel: 07827 911 690
Email: hats-ne@headway.org.uk
Hull and East Riding
(Based at Hull Royal Infirmary and Caste Hill Hospital)
Emily Morris
Tel: 07760 996 139
Email: hats-hulley@headway.org.uk
Can't find a nurse near you? Contact our helpline to discuss how Headway can support you.
Have you been supported by a HATS Nurse?
Can you help us by sharing your experience? 
Find out more.