Headway Donation Centre
Organisation details
Address:

Unit 9, Bennerley Court Bennerley Road
Nottingham

NG6 8UT
United Kingdom

Telephone:

0115 951 9286
This page includes some exciting upcycling projects to help you turn everyday, worn out items into something amazing! We change the projects regularly, so keep checking back and don't forget to send us your upcycling photos and stories. 
You can buy some great items for upcycling from your local Headway charity shop, or pop in to our Donation Centre to see what's on offer. 
Create your own hot water bottle cover
Turn on old jumper into a stylish and cuddle-some hot water bottle cover, perfect for getting through the frosty nights. Click here to download a step-by-step guide.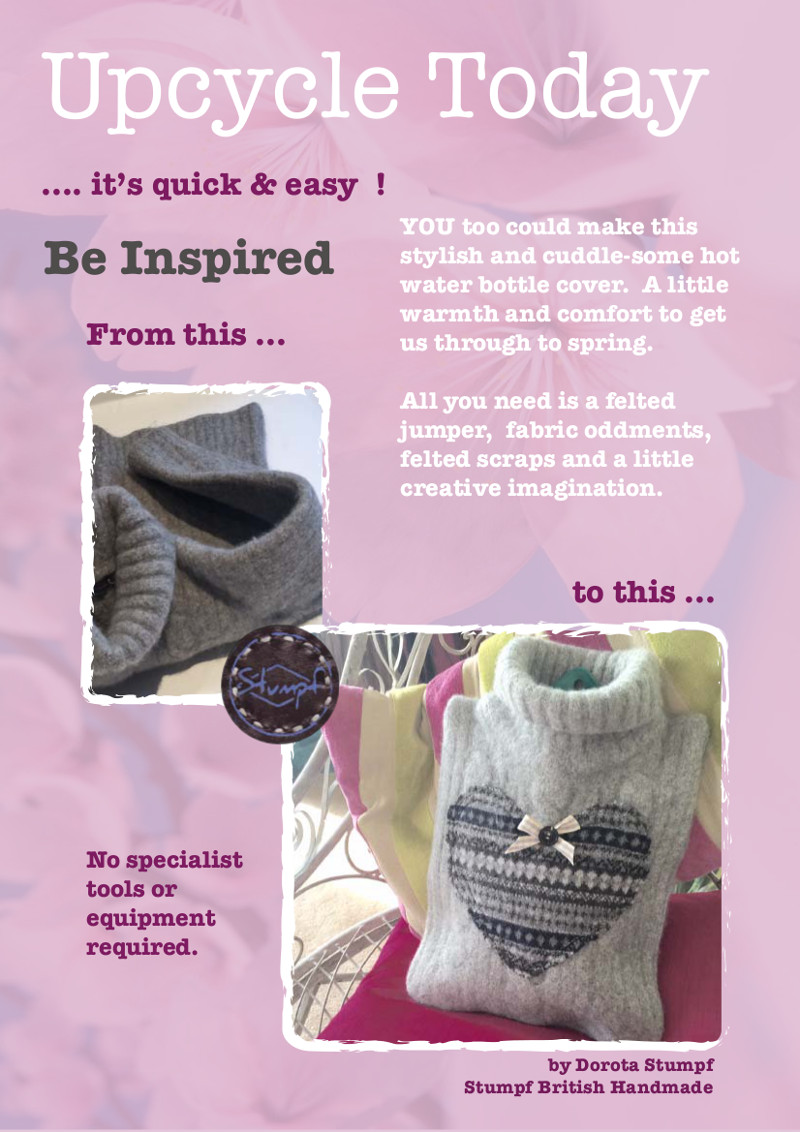 Create your own mittens
This upcycling project shows you how to turn an old jumper into some stylish mittens to help you cope with the winter chill! Click here to download a step-by-step guide.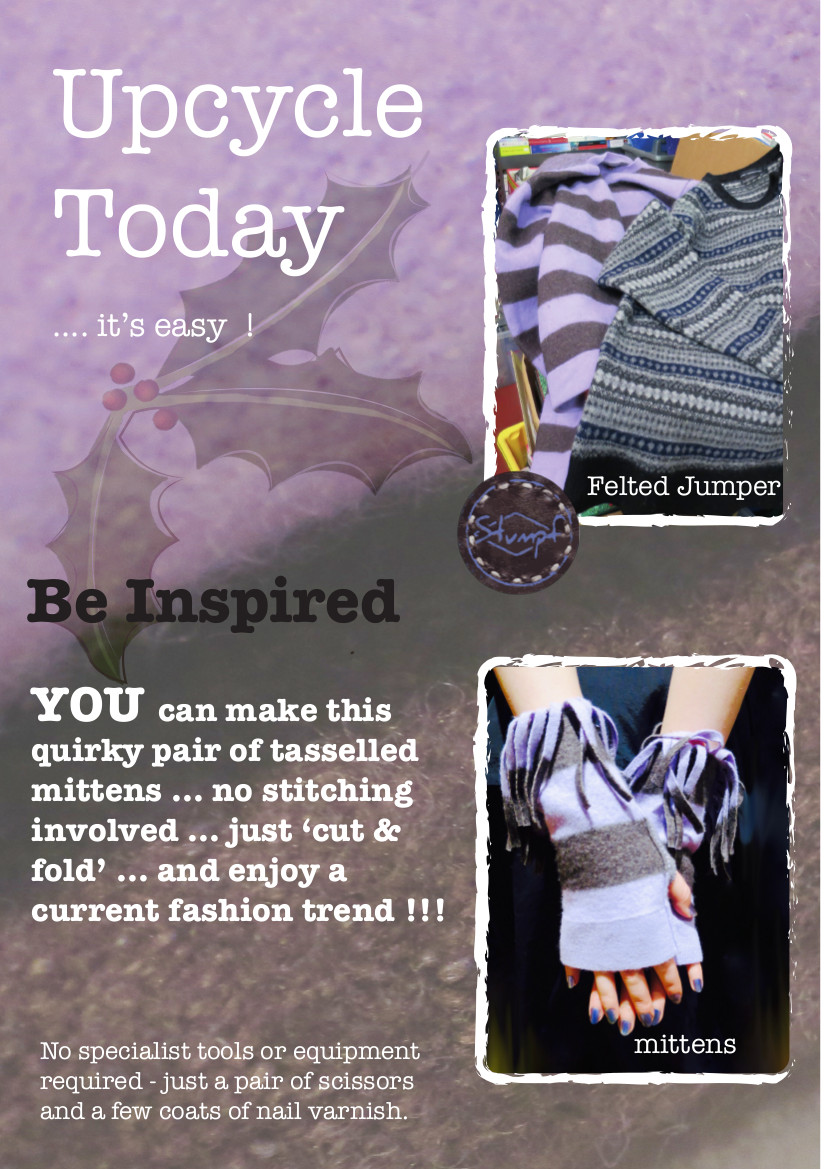 Further information
The Headway Donation Centre offers an easy way to donate your old c
lothes, furniture, books, DVDs and bric-a-brac to Headway. The warehouse is in a convenient location with plenty of parking, and our volunteers will be on hand to do the heavy lifting.

Alternatively, if you live in the Midlands or North of England give us a call on 0115 924 0800 to arrange for our van to come and collect from you.
Headway relies on voluntary donations to continue our work, so every item we sell helps us to improve life after brain injury.