The walk took in some of the great sights that London has to offer with the team passing Regents Canal, through Camden and Kings Cross, along Hyde Park from Kensington and then into Chelsea.
Ben Beckwith, Wellbeing & Workplace Services Lead and Physiotherapist at IPRS Group, said "I know that there were some tired bodies and exhausted minds, but it was a fantastic effort by a team of walkers, some of whom had never considered completing such a distance.
 
"The team really bonded and stuck with each other along the way as we split into smaller groups according to pace but stayed in touch messages and photos. It truly was a fantastic day and everyone who took part should be so proud of what they did all while knowing that Headway will be benefiting from the exertions made on the day. Now to decide what to do next."
Jo Plant, Director of Fundraising at Headway, said: "We would like to say a big thank you to everyone at IPRS that took part in walk. The money raised will go a long way to help improve the lives of people who are coming to terms with the consequences of brain injury."
David Crane, Communications and Marketing Officer at Headway Suffolk, said: "Thank you to everyone at IPRS for taking on such a gruelling challenge and raising an amazing amount - what a great effort! We are extremely grateful for IPRS Group's commitment to support brain injury survivors and Headway's services at a local level in Suffolk, as well as nationally."
IPRS has also chosen Headway as its charity of the year partner for 2019 and have held a number of fundraising events, including dress down days and a BBQ raising more than £6,000 to date.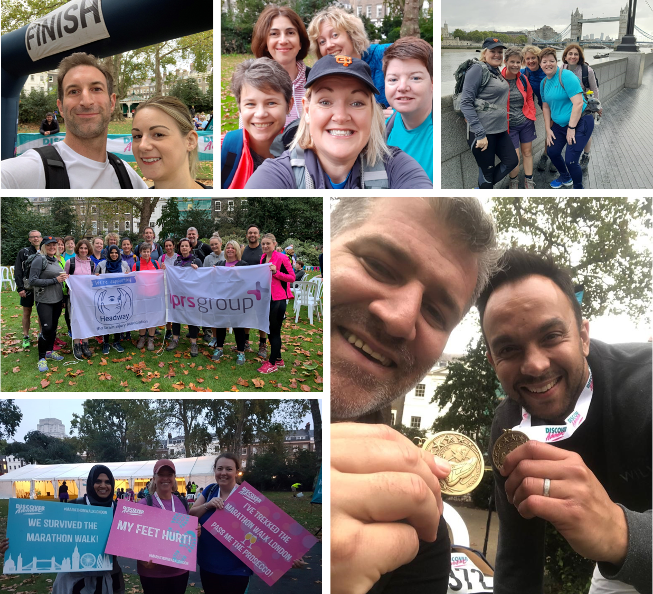 Back