When a brain injury occurs, in a moment of trauma or medical emergency, the life of the person affected, alongside the lives of their loved ones, are changed in an instant. The See the Hidden Me campaign focusses on raising awareness of the battle that survivors and their carers face after the injury.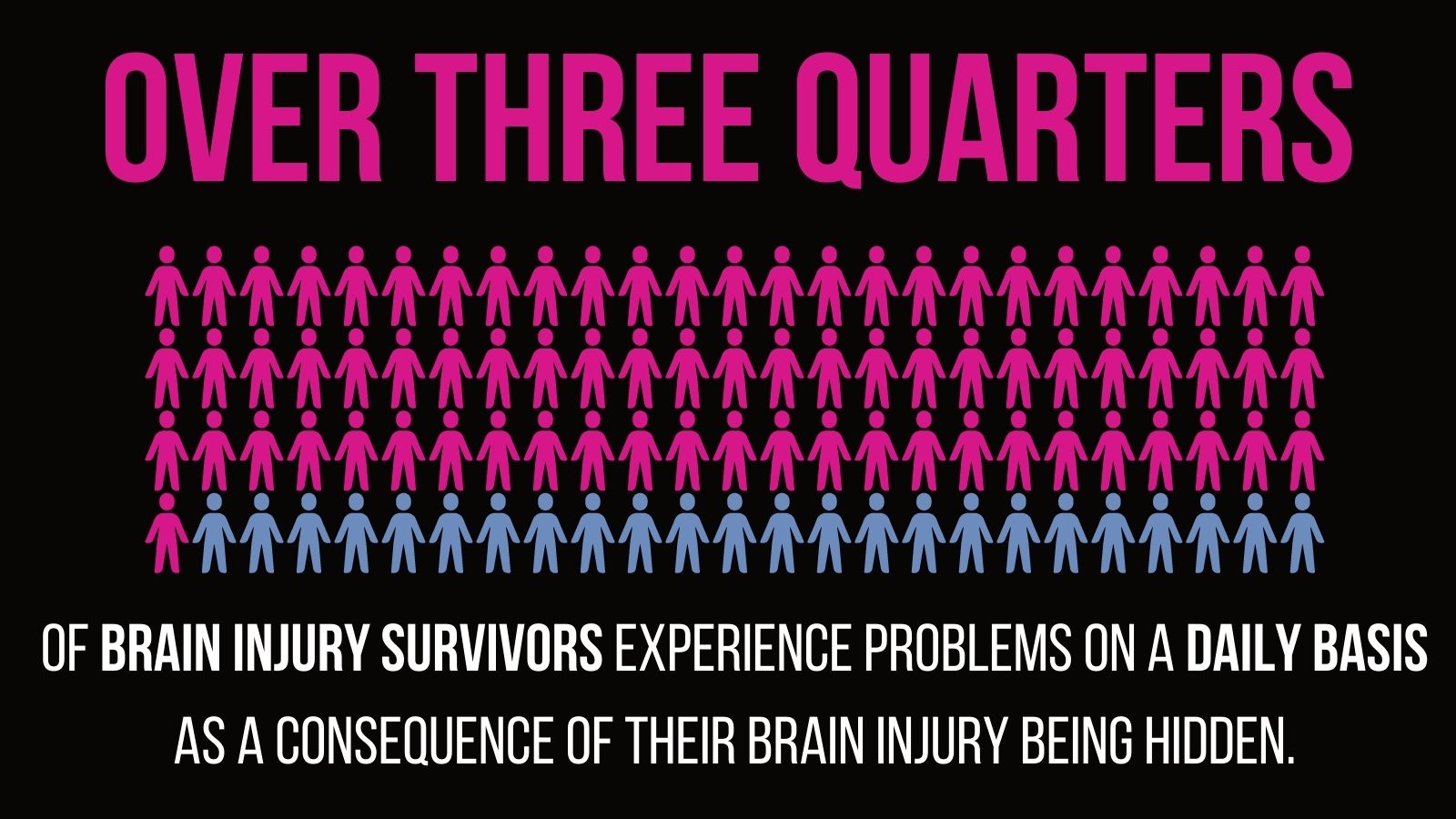 Key results:
More than half (55%) of brain injury survivors feel they have been unfairly treated as a direct consequence of their brain injury being hidden
Two thirds of friendships (67%) and more than half (55%) of relationships with a spouse/ partner have been negatively affected as a direct consequence of the brain injury being hidden
9 out of 10 (86%) of people affected by brain injury (survivors and carers) felt that a lack of understanding from society is one of the main challenges to living life with a hidden disability
A 34-year-old mum from Derby is one of the thousands of brain injury survivors that have been involved in supporting the See the Hidden Me campaign this year.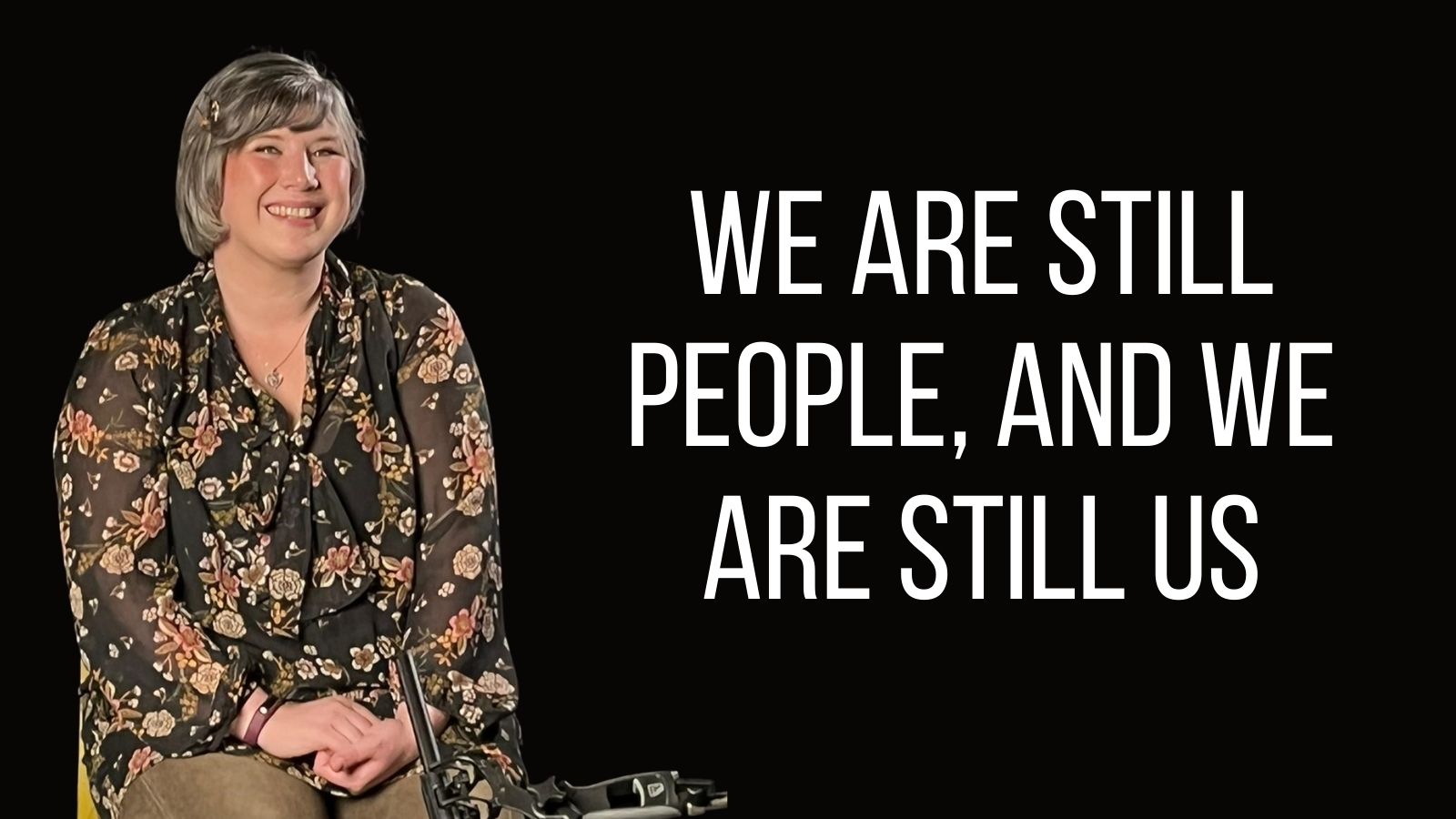 Christine Charles was diagnosed with a brain tumour in 2014 and underwent numerous surgeries and procedures in her eight-year cancer battle that initially left her unable to walk or talk.
"I was alive…" said Christine, "I was alive and I was walking and talking. And whilst it was the end of that chapter, it's not the end of the story because there are so many side effects."
It is now the hidden disabilities that Christine, and her wider caring network, struggle with - her memory, her agitation and the assumption that she's now 'well' which she believes negates the long-term damage that's been caused to her brain.
"Don't expect me to be better. It took me a long time to realise I will never be better. That's fine. I'm ok with that. But I think some people [struggle], 'Well when will you be better? Oh, do you still need that [Headway]? But in the politest of ways, I am never going to be better."
Christine features in this year's See the Hidden Me campaign film alongside three other survivors John, Iona and Annette.
In the video they share the very real-life ways the hidden effects of their brain injuries, including memory loss, fatigue and difficulties concentrating, may be perceived, and explain their wish to be given a little more time, a little more understanding, and a little less judgement.
Their message: 'Be kind. Be patient. Don't misread the signs. See the Hidden Me'
Their sentiments are echoed by some of the 2,682 respondents to the See the Hidden Me study which reflected the emotional toll it can take on the survivor and their wider caring network.
'People judge you as a normal person with no issues as that is how I look. They literally judge a book by its cover." – Stephen
"When I tried to return to work folks would just see I looked fine & one even told me I'd "be fine, you look great" like that's some kind of good thing when there's a million symptoms kicking that no-one can see." – Jodie
"Friends have given up on me because I can't do all the fun stuff they do." – Rebecca
Peter McCabe, Headway's Chief Executive said: "The results of this study demonstrate the difficult path survivors, and their carers, tread post-brain injury.
"To see the scale of the struggle endured by those with a hidden disability, not just a couple of years after injury, but decades later, makes depressing reading. The results of this survey are a call to action and should make us all more determined to do better.
"Brain injury can happen to anyone at any time, and when it does, Headway is here to help.
"We need to listen to the voices of these survivors and carers to be more patient, to listen, not to judge or undermine, and to educate ourselves about the long-term impact a brain injury can have on every bit of a person's life."
Explore the campaign and get involved on the main See the Hidden Me page.
Back