Two Hertfordshire women have been shortlisted for national awards following their tireless efforts to help improve the lives of brain injury survivors in the local community.
Lesley McGuire, 72 and from St Albans, will be recognised at the annual awards ceremony organised by Headway – the brain injury association for dedicating the past nine years of her life to caring for her brain injured son and volunteering at a local charity.
Lesley is one of three people from across the UK to be named a finalist for the Stephen McAleese Outstanding Contribution to Headway Award, sponsored by No5 Barristers' Chambers.
In the same awards, Nicola Evans, 36 and from Hemel Hempstead, has been shortlisted as one of three finalists in the running for the Alex Richardson Achiever of the Year award, sponsored by Slater & Gordon Lawyers.
At 13-years old, Nicola was diagnosed with a cluster of abnormal blood vessels on her brain and has since suffered six strokes. Despite her struggles, Nicola has gone on to achieve things she never thought possible, including setting up her own business and delivering inspirational talks to fellow survivors.
Lesley and Nicola will find out if they've won on Friday 6 December at the awards luncheon held at the InterContinental London Park Lane, Mayfair.
Outstanding Contribution
After Lesley McGuire's son sustained a traumatic brain injury in 2010, she became his full-time carer and later went on to volunteer at the charity which supported him throughout his recovery.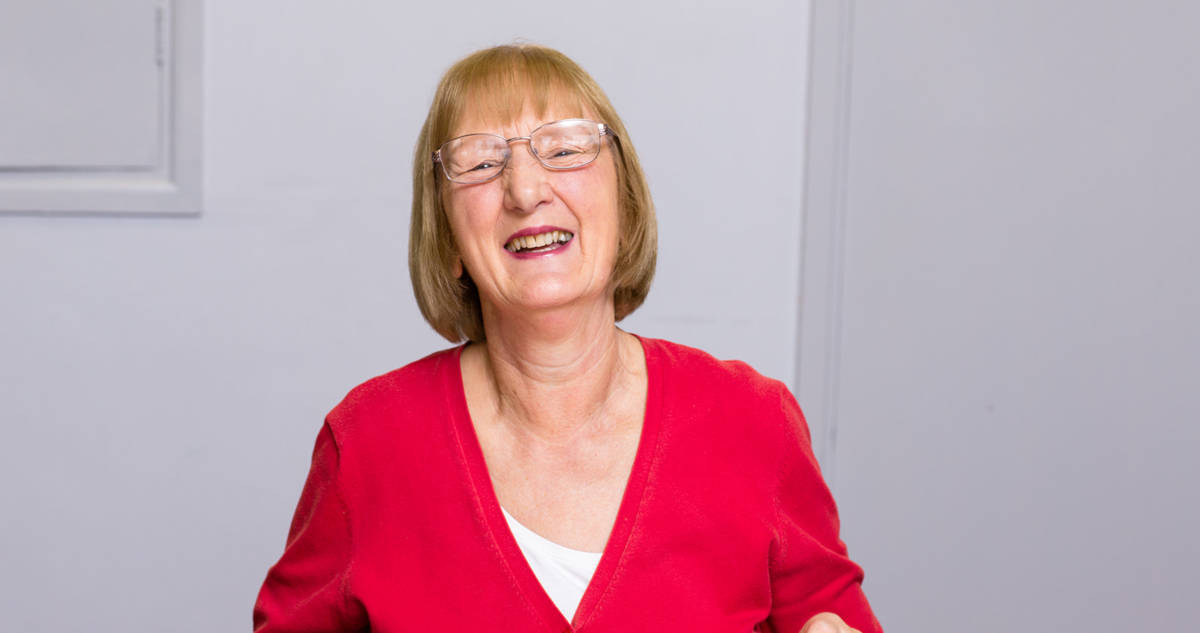 It was Lesley's dedication to her son and tireless efforts as a charity volunteer that earned her the national nomination of the Stephen McAleese Outstanding Contribution to Headway Award.
Keith McGuire, who was just 38 at the time, was involved in a motorcycle accident while living in Thailand. His mum Lesley wasn't given much information about what'd happened, but she was told that he was making a meaningful recovery.
Thankfully, Keith was able to return to his active life in Thailand, but he never anticipated the consequences of the accident.
Two years later, in 2010, Keith had returned to his home in St. Albans when he had a violent seizure. Lesley found him on the kitchen floor surrounded by a pool of blood.
Paramedics spent numerous hours stabilising his condition before he underwent emergency surgery. He had sustained a fractured skull and frontal lobe injuries to his brain.
Doctors believe that the seizure was linked to Keith's prior injury.
He once again made a meaningful recovery, but began to experience difficulties with memory, fatigue and behavioural changes.
Lesley said that caring for him during this time was challenging.
"I faced some really difficult times as a carer," she said. "I fell into a depressive state and I felt like I was going round in circles at times.
"Because brain injury is a hidden disability, people don't understand what you're going through. There's hardly any understanding about its effects so it's can be difficult to find help – for both the survivor and their family."
In the early days of Keith's recovery, he was able to access support from Headway Hertfordshire, a local brain injury charity.
He said: "Before I attended my first session at Headway, I thought to myself 'why am I going, what can they do for me when they don't understand what I've been through?'
"Back in those days I was extremely negative, but then after looking around and seeing others going through similar experiences, the penny dropped.
"I changed my opinion and I knew I was in a place where people could truly help me."
But Headway Hertfordshire didn't just support Keith, the group's Carers Education sessions helped Lesley to come to terms with the effects of her son's injury.
Keith said: "I know that Mum found the information on understanding the brain very useful. It was nice for her to meet other carers and share experiences with them. It made me feel happier too knowing that she had people to talk to."
Sadly, Keith passed away earlier this year after a battle with cancer, but his legacy has lived on through Lesley and her determination to support others with a brain injury. She now runs a number of the charity's peer support groups as has become an invaluable part of the team.
Lesley said: "We're like a little family at Headway Hertfordshire. It's great to be able to speak to others who understand your struggles.
"If I just stayed at home I know that I'd feel worse about my situation, but volunteering at Headway Hertfordshire has given my life purpose. I don't know what I would do without it."
Lesley was nominated for the Stephen McAleese Outstanding Contribution to Headway Award by John Archer, Chief Executive of Headway Hertfordshire.
Talking about why he nominated Lesley, John said: "She's a one in a million volunteer and any charity would be lucky to have her.
"She displays such tenacity and has a positive reputation across the Headway network. Lesley takes pride in everything that she does and has such an enormous heart.
"Keith had a very complex and difficult recovery pathway, but Lesley was always there, providing support and encouragement even in the darkest of times.
"I decided to nominate Lesley on behalf of everyone whose lives she has made a difference to, and on behalf of her late son Keith as a way of thanking her for all she did for him.
"This award would mean so much to Lesley and Keith, and would be a great way of recognising the lasting legacy they will both have at Headway Hertfordshire."
Achiever of the Year
Also up for an award at the same ceremony is 36-year old business woman, Nicola Evans.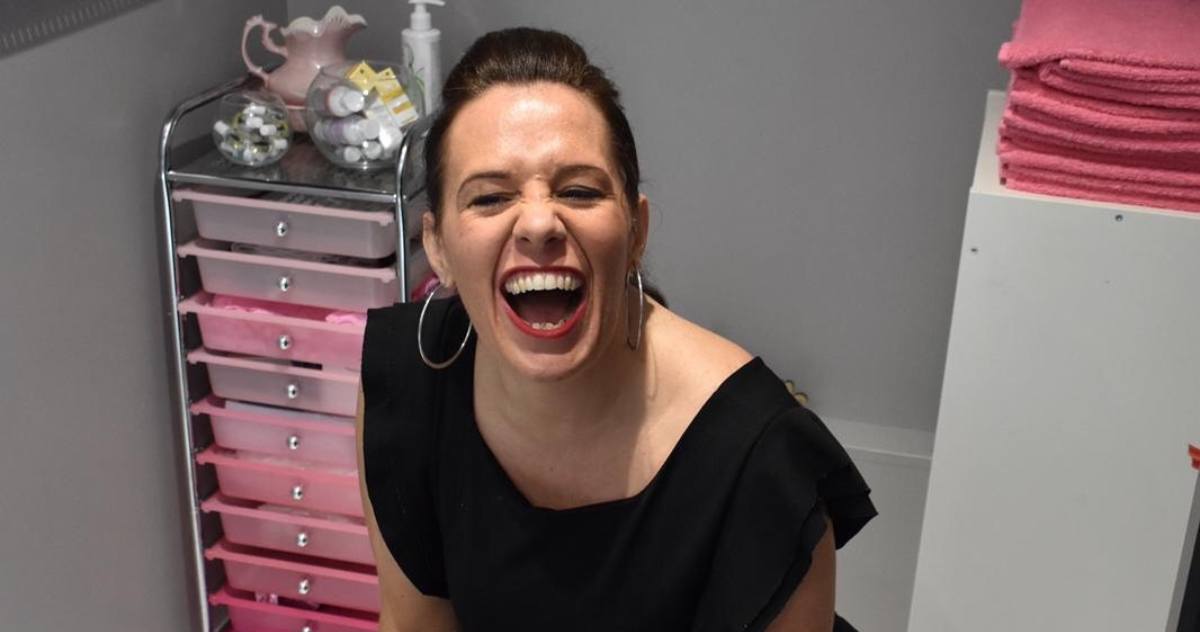 When Nicola was just 13-years old, she was diagnosed with a cavernoma - a cluster of abnormal blood vessels on the brain – putting her at high risk of a haemorrhage or stroke.
She said: "I can't really remember much about my original diagnosis because I was quite young at the time. I do remember being told that the location of the cavernoma made surgery too high-risk and that was a really terrifying thought."
Since then, Nicola has gone on to suffer six bleeds on the brain, each one worse than the last. The last time she even thought it had cost her her dream career.
Nicola believed that her ambition to become a nail technician was over after her sixth and latest brain haemorrhage. This was followed by a stroke, causing her to lose 50% of her vision and the use of her left arm and leg.
"I was so worried that I wouldn't be able to pursue my passion of becoming a nail technician," said Nicola.
"I had dreamed of passing my course and maybe starting a business of my own one day, but the haemorrhages and stroke made this seem impossible."
Despite numerous challenges, such as undergoing a high-risk craniotomy, Nicola has gone on to start her own successful business.
Not only that, Nicola has also started using her experiences to help other brain injury survivors at a local charity.
Her involvement with brain injury charity Headway Hertfordshire first started in 2014 when she moved into the local area.
By this time, Nicola had suffered six haemorrhages and felt low in mood, was socially isolated and lacked confidence in herself.
She said: "By the time joined Headway Hertfordshire I was in a grey place. I wasn't working. I didn't leave the flat during the day. I felt lost. I never ever went out alone as I was too scared."
Thankfully, with the support of those at Headway Hertfordshire, Nicola has come on leaps and bounds. She enrolled in the group's HABIT project, which gives survivors the skills and knowledge they need to return to work or volunteering positions following a brain injury.
"The HABIT project helped me so much," said Nicola. "It taught me more about brain injury and gave me practical ways to get back to normality and work.
"Most importantly, the project, and Headway Hertfordshire as a whole, helped by giving me people to talk to in the same situation. Meeting with other survivors made me feel not so alone."
Four years on from enrolment, Nicola returned to Headway Hertfordshire to deliver an inspirational talk to fellow survivors, and to share her experiences of the HABIT project with like-minded people.
It was Nicola's determination and selflessness that led to her nomination as Alex Richardson Achiever of the Year.
Talking about her nomination, Nicola said: "When I found out I'd been nominated, I felt every single emotion. I was excited, honoured, humbled, proud and so, so happy.
"I work so hard every day to battle the fatigue, weakness and pain. To be nominated for this award makes it all worth it. I hope to inspire others and just keep going forwards."
It was Nicola's Occupational Therapist, Annette Ward, who put her up for the award.
She said: "It's been great to see how much Nicola has progressed over the years. I've seen her go from this frightened and nervous person who wouldn't leave her flat to a strong and determined woman with so much ambition.
"Nicola has been such a role model for the other members at Headway Hertfordshire. Seeing how far she's come and what she's been able to achieve is inspiring for them.
"She offers invaluable insight into what it's like to live with a brain injury and the challenges that come with it. Other survivors can relate to her journey.
"Nicola is a real success story and she demonstrates that anything is possible if you put your mind to it."
The Achiever of the Year and the Stephen McAleese Outstanding Contribution to Headway Award will be named at a glittering ceremony at the InterContinental hotel in Mayfair, along with awards for the Carer and Volunteer of the Year.
Back