A New Me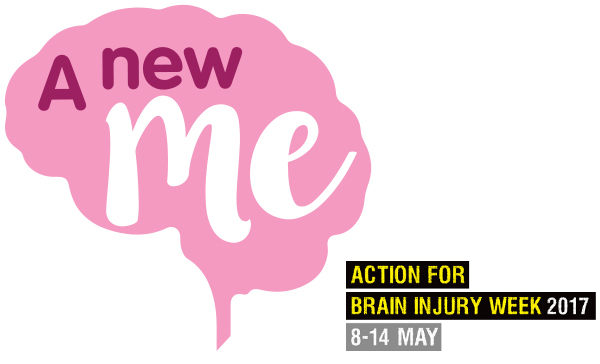 Our Action for Brain Injury Week campaign in 2017 will put brain injury survivors, carers and families right at its heart - inviting them to share how brain injury has impacted their lives. 
A New Me will provide a platform for people to creatively share their experiences in order to challenge misperceptions of brain injury while demonstrating the value of having access to the right help, at the right time, such as the support provided by Headway groups and branches and our other frontline services.
We know that brain injury is generally misunderstood, while those whose effects are largely hidden can struggle to get the help and support they need.
There will be a wide range of content to promote the campaign, from blogs and expert commentary pieces to first-person features exploring how brain injury survivors handle the anniversary of their brain injury. We'll be releasing a series of powerful personal testimonies and the results of a new survey of survivors to paint a picture of how brain injury can change lives.
Watch this space for further details of this and events across the country as the campaign gets closer. We'll be posting more on our website and social media channels.
We need YOU! 
Tell us how brain injury affects you and be part of ABI Week.
In the lead-up to ABI Week we're keen to find out about your experiences of life after brain injury, and also what the phrase 'a new me' means to you.
The first way you can get involved is by completing a short survey for brain injury survivors. This is your chance to make your voice heard and shape our campaign by telling us how brain injury has affected you.
The survey will close on 24 April 2017. The results will be published in May as part of ABI Week.
Click the button below to access the survey. Paper copies are available upon request – please contact our Publications and Research Manager, Tamsin Ahmad, on publications@headway.org.uk or 0115 924 0800.

Get creative
We're inviting our supporters to share your expressions of how brain injury has created 'A New Me', to help raise awareness of the condition.
Whether it's a painting, photograph, poem, short film, podcast or even a letter to your brain injury as shown in the video below, we would love to showcase as many creations as possible during Action for Brain Injury Week in May. We know that it's not just brain injury survivors who 'A New Me' may resonate with, so we're inviting family members and carers to get involved too.
Keep checking the campaign website and our Facebook page for further announcements about the campaign and more opportunities for you to get involved!